Any mention of "women in IT" is often received by certain sections of the male IT profession with a sigh, a shake of the head, and a cynical "not again…" Perhaps it's the same in any male-dominated industry, but I find it hugely disappointing whenever I come across such a dinosaur attitude from people in technology.
I spent much of yesterday afternoon at the Everywoman in Technology Awards in London, along with over 200 of the most successful and inspiring women working in IT today. It was a real privilege for Computer Weekly to be involved, and for me personally to be invited to present the Inspiration of the Year award, which was given to Nikki Walker, senior director for inclusion, diversity & sustainability at Cisco Systems.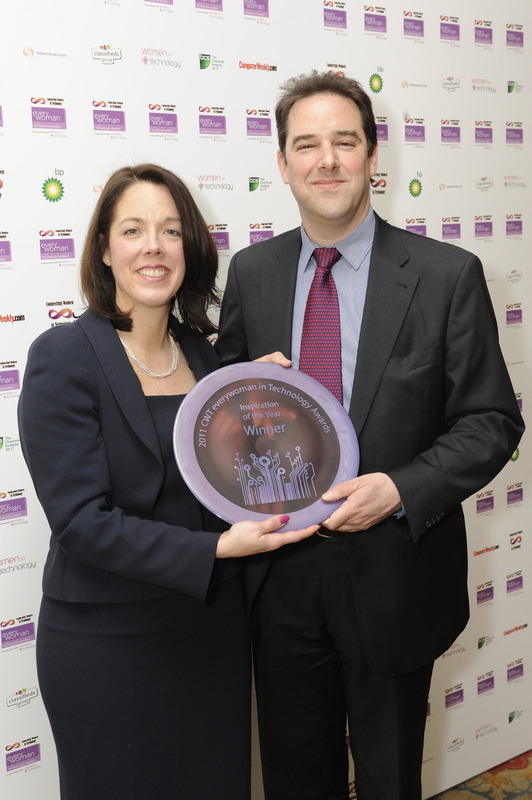 (Photo copyright Everywoman Ltd)
Over lunch, I was talking to one of the finalists, Ella Romanos, managing director of digital design and gaming firm Remode. Ella is just 27 (that's young as far as I'm concerned!), and only two-and-a-half years after graduating from university, she and her business partner are running a successful tech firm that has recently signed a deal for its main game, Mole Control, to be sold in Wal-Mart stores across the US – a huge piece of business for a fledgling UK company. Of course, she hasn't achieved that because she is a woman, but because she is a fantastic businessperson and leader – and we need as many of those in the UK IT industry as we can get.
For someone like me who has been in and around IT for over 20 years, it is an enormously pleasant change to be in a room where men were in the minority. I've been writing for far too long about the shamefully low proportion of women working in IT – as low as 18% of the workforce – and frankly I wish we didn't have to raise it as an issue any more, not to please the male cynics mentioned above, but because one day I hope it is no longer the case.
This isn't an issue of positive discrimination, and I'm not particularly in favour of quotas for mandating the employment of women – anybody who gets a job should justify it on their ability, not their gender. But a more diverse IT workforce can only be to everyone's benefit. Chatting to some of the winners of the awards, they said the same thing – while they hope to encourage more women into the industry, it's not out of any "come the revolution" feminist campaign, but simply because the workplace is more productive, more enjoyable and more fun when it is more mixed and diverse.
It's also interesting to experience how different is the mood, atmosphere and sorority at an IT event dominated by women, compared to the typically male-dominated events I normally attend.
When male IT folk are networking, the feel is very much one of, "What can you do for me?" Among the women at yesterday's event, it was much more a case of, "What can I do for you?" In these troubled economic times, with so much uncertainty over the future of the UK IT profession and the alarming slump in young people entering the industry, that feeling of support and mutuality is one we could all benefit from.
We will be featuring several of the award winners on our WITsend blog – it's worth reading what they have to say, you might just learn something.