CIOs face pay freezes in 2012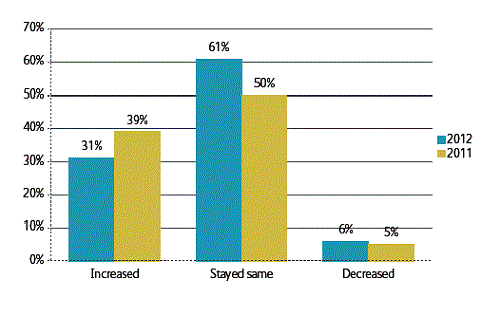 Source: Harvey Nash
Some
61%
of CIOs face a salary freeze in 2012 as nervousness over the economic climate and the debate over executive salaries continues.This compares with
50%
who experienced a pay freeze in 2011. Despite this, almost
a third
expect to benefit from a salary increase this year.
There is better news for the 78% of CIOs who are eligible for a bonus this year. Almost a quarter expect a higher bonus this year compared to last year, when the average bonus level was 9%. The trend suggests that employers are turning to bonuses to give them greater flexibility over remuneration during a difficult time in the economy.
For more, download the Harvey Nash CIO Survey.