Small things (Twitter, Symbaloo and Plaxo)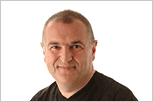 Last week I started my Small Things post, each week I am going to look at the plethora of Web 2.0 collaborative (and personal) tools that are arriving on an almost daily basis.
This week I have had a week of Twitter under my belt, and an introduction to Symbaloo and some conversation around Plaxo.
Twitter
Twitter for the unitiated describes itself as:
Twitter is a service for friends, family, and co–workers to communicate and stay connected through the exchange of quick, frequent answers to one simple question: What are you doing?
It is a bit like texting on speed and nicely integrates with Facebook and Plaxo status markers.
For it to be useful it is necessary to decide who you want to be interested in (follow) and others to be interested in you (followers), I reckon it will take a month or so to decided whether this has value. Watch this space (or folllow my Twitter!)
Symbaloo
Carl Tyler (top man) through his blog directed me to a very interesting Dutch site. Having a long time background in Lotus Notes I am used to my work (database applications) being presented to be as icons (sometime called chiclets) laid out in a series or workspace.
This presentation style has been around since 1989, Symbaloo have rebuilt this metaphor in a Web 2.0 environment in a very cool way. They present content with a highly customisable, visually useful and well laid out design. It is well worth checking this site out if you try to keep track of many sites and sources using bookmarks. The nice thing is that you can share pages of these chiclets with your team. I really like this.
Plaxo
Last week I blogged about Plaxo being the Facebook for business, Ian Hendry of www.wecando.biz commented on the blog:
There are more obvious business focused online networks, such as LinkedIn with 17 million members. The problem most of these suffer though is no real information on the companies that the individuals you know work for. So, it isn't an effective business directory because it does little to help you find companies with specific services, or give reasons why you might want to buy from them.

This is why we have developed our website, because nothing else seems to be a truly effective online network with real business benefits
I have not had a chance to check out Ian's site yet but seems that it deserves a 'coat of looking at' sometime in the near future.