Recession-proof website # Tip 6 Optimise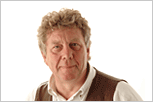 There are two steps to help optimise your recession-proof website: Firstly, read your web logs and analytics. Each click is an action by a real person and possible customer – learn what they do on your site.
Secondly, use what you know. If people leave before becoming customers, try to work out why and come up with variations of your web message to make it stickier.
Keep repeating the process until you're close a deal.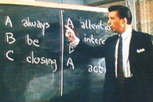 Lastly, you also need to pay attention to search engine optimisation (SEO) to direct internet searches to your site. Using key words within the copy is essential for Google rankings.
'Be Prepared' is a helpful set of guidelines about this and other useful website improvement tips is available for download at Top Left Design.