Lotusphere 2008 (or is that 9) - 12 months on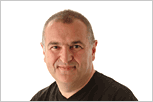 It seems strange that it is only twelve months since IBM opened the registration for Lotusphere 2008 and as of yesterday the 2009 event opened for registration.
In the current global financial meltdown it is good that IBM has held the price with a 0% change to the registration cost. Flight costs especially from Europe are going to make attendance significantly more expensive than last year and that is without food and hotel inflation.
So what can delegates expect when they get there?
For the uninitiated Lotusphere is about much more than Lotus Notes and Domino, all aspects of collaboration are dealt with from strategy and emerging technologies, systems integration through to operations and training. It is a great place to go to be 'sheep dipped' in communications technology both from and IBM and non-IBM persecutive (there are normally 20-50 souls from Microsoft attending).
Lotusphere does not get an appearance from a 'Steve Jobs', the charisma associated with Apple launch events is, on the whole, missing – there have been notable exceptions over the years but its just not that sort of 'do'.
Lotusphere 2009 is likely to presage a year of consolidation, further integration of all of the core technologies with the Eclipse/Expeditor technology, more integration both inside and outside the the IBM portfolio and further development of products aimed at the SME sector.
It is a shame that Lotusphere does not get the media coverage its deserves for an event that has heralded many innovations over the years.
Whether you love or hate Lotus Notes, compete or partner with IBM, Lotusphere offers something for everyone. Above all the spirit of the attendees can only be admired, not to mention their capacity to work and party in the space of 5 days.