GIS - the next generation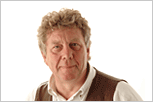 The ESRI user conference last week brought together the brightest and best in Geographic Information Systems (GIS) and geospatial collaboration. I went to see what was happening. Geographic information is getting 1] Richer (improved meta data) 2] More detailed spatial data (20 sq cm resolution) 3] Multi-dimensional (3D without glasses) 4] Centralised (pay as you go data sets for mash-ups).
There were a broad range of applications from local authorities fixing problems – FixMyStreet, to a much better understanding of pluvial flooding (surface rain water) through to the intelligence services able to detect objects in a hostile environment – Top secret. With mapping linked with GPS and GNSS the applications are getting interesting. BMW is experimenting with pre-emptive headlights linking the car's beam to Satnav so that they turn as you round a corner and dip them in built up area. – Daft maybe but the start of increasing interoperability between maps and machines.
Quality and consistency are still major challenges (some data is only updated every year) and licensing the cost restraint. However, Web 2.0 technologies, combining Web Services and SOA (Service Oriented Architecture) are facilitating data and processes on-line by combining geospatial and mainstream business data. The oblique imagery of Blom Urbex allows you to locate, view and measure buildings, structures and urban landscapes in over 1000 European cities this allows, for example, insurance companies to better evaluate risk and emergency services to manage disasters.