French Letter #8 - Coda: A Brugge too far
'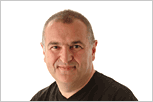 Allo allo
Its the end of the road and after two weeks now is the time for some reflections both on the jourmey, attitudes and oddities that I encountered during my vacation.
Very patchy. In particular we travelled back via a night each in Aix-les Bains and the Grand Duchy of Luxembourg (a country I had never before visited).
The Radisson in Aix offered free (but complex to access) bandwith whereas the Hilton in Luxembourg wanted an usurious amount via Swisscom (or is that con) to access the Net.
Travellers be warned, check ahead if broadband is a necessity as the cost might come as a bit of a shock and make that cheap nightly rate less attractive.
It is worth noting that both Aix-les-Bains and its lake 'du Bourget' and Luxembourg's historic centre are worth visiting from a touristic perspective.
The rise of

l'homme du fourgon blanc
"White van man" is a stereotype, a usually pejorative term used in the United Kingdom to describe aggressive, thoughtless drivers of light commercial vehicle.
During my trip through France (where driving is often erratic if not Gallic) the level of aggressiveness in commerical vehicles had risen sufficiently for me to make a mental note of it. I hope that this import from l'Angleterre does not continue to sully the purity of French commercial drivers.
Driving in France is not all bad by any means. Lots of back roads are empty and I realised on my return to the UK that French drivers tend to overtake very fast and that they then put distance between you and them as part of the process.
Coming back to the England yesterday time and again I was overtaken by cars that crept past me then pulled in just in front of me causing me to have to slow down to accommodate there pathetic impatience.
Vive la France
Department du 'Mary Celeste'
I know France is a still a very rural economy and that lots of people have migrated to the large urban areas but….
where is everybody?.
… time and time again over numerous holidays we have passed through pretty (and ugly) small villages and towns that look like they have been abandoned after the last café au lait and croissant.
With this is now coming the closure of bars, petrol stations and other amenities that is likely to mean that even more English second homers will find cheap property to occupy in the Gallic heartland (shades of Crecy and Agincourt)
I don't normally holiday in August. This year I had a 'benefit' offered to me that it would have been churlish to refuse. The downside is the French coast during August, it is easy to forget that the Paris region goes on holiday in August and shifts en masse in the space of two days along various motorways to a limited number of seaside destinations. Autoroutes are not places to be trapped in a rainstorm at the beginning of the month (believe me).
On the return leg we stopped off in Bruges. We often visit this historic town in spring or late autumn and we were amazed at how may people this little town accommodates in the height of the tourist season and frankly it was not very pleasant (although we did have a nice lunch).
Additionally Brugge (2nd spelling) is turning into one large municipal chocolate shop – enough already.
That's that – its been fun and I do hope that petrol prices and hoteliers greed abate in coming years so that I can do more of it!
Back to reality now…