Collaboration Bubble Begins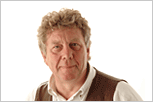 With the rest of the West following Mr Brown's plan to save the banks (something The First Lord of the Treasury said he'd do in his conference speech) there seems to be a spirit of unity breaking out all over the place — particularly in reference to the need for focussed Regulations to fit the new order.
As people in the near term will have to sing off the same regulatory song sheet in order to build confidence in the era of controlled capitalism the need to communicate transparently could have come into its own. Are we now going to see the start of a Collaboration Bubble?
Dust off your skills – Cometh the hour, cometh the man, cometh the software.