Wolfram Alpha - first look
This morning the Computer Weekly team were all excited trying Wolfram Alpha, the new serach engine from Stephen Wolfram, whose company makes the Mathematica tool. There has been a huge buzz about this serach engine. Some pundits describe it as "Google Killer", but from the feedback among the Computer Weekly team, Wolfram Alpha looks like it's still in beta.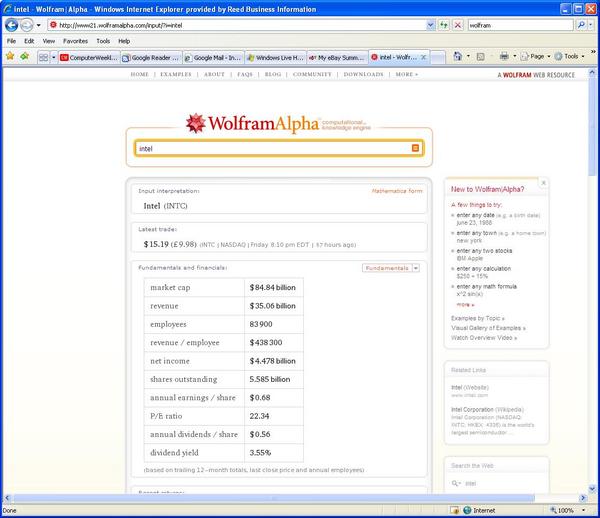 When Wolfram presented the product last week, he demoed how it could compute search results, pulling in useful information from public and private databases. The searches we tried today left a lot to be desired.Wolfram Alpha is certainly no Google killer…it was never destined to be one anyway. But now that it's gone live, after all the hype, I'm not really sure how useful it will be.