Windows Phone 7: is this the honeymoon period?
It's just over a fortnight since Windows Phone 7 went on general sale in the UK on Oct 21 and Microsoft's app platform opened for downloads. In light of this largely welcome (it seems so far) new addition to the mobile device world, CWDN caught up with Will Coleman who is OS and mobile product manager for Windows Phone 7 to see how "Marketplace" has been received since launch.
NB: Windows Marketplace is an ecommerce reference site for registered developers to host apps and for users to cross-reference before visiting the Microsoft Store. With 13,000 registered Windows Phone 7 developers, the company says that the site already features over 2,000 apps compatible with Windows Phone 7 devices.
Let's dig deeper.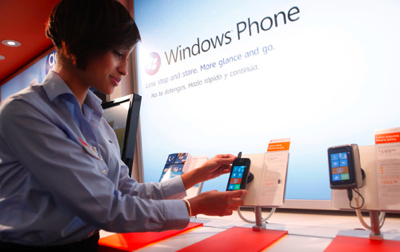 Microsoft's Coleman heads up the team responsible for building the Windows Phone 7 developer community in the UK. Launching into a well-established market, Coleman says he is well aware of the challenges he faces in competing against the likes of Apple's App Store, Google's Android Marketplace and BlackBerry's App World.
"The reception we've had over the past couple of weeks has been pretty amazing. There was quite a buzz around launch and the latest figures suggest there have been more than 500,000 downloads of the developer toolkit to date. Windows Phone is clearly selling well in the developer space – perhaps because people are excited about the fact that there is a new platform in the market. It's either that, or the fact that they recognise the effort we've put into producing an experience that suits the needs, preferences and skills of app developers."
Microsoft has said before that apps and games are central to the value it is offering end users with Windows Phone 7. To attempt to provide evidence of this commitment, just this week the company announced a partnership (yes, another one!) with code obfuscation specialist PreEmptive Solutions, to provide developers with what it describes as "access to tools that allow insight into how customers are using their applications".
But why would a developer migrate to Windows Phone, when there are more proven models out there already?
Tony Dong a developer at London-based Touchnote feels that the Phone's Metro UI is a key selling point: "The Metro design is a huge differentiator between Windows Phone and any other smartphone platform on the market. It drove our entire development process. For us, the fact that Windows Phone 7 is not yet established in the marketplace actually offers a great opportunity – it gives smaller companies like ourselves 'first move' advantage and a greater chance of standing out."
Microsoft is clearly hoping that a key developer attraction will be the fact "many" developers are already familiar with the skills needed (an understanding of Silverlight or XNA) to get their hands dirty with Windows Phone 7 development.
The company has also tried to whip up some buzz around Windows Phone 7 design elements and capabilities such as Live Tiles, Hub integration, panoramic views, notifications and the Bing map control.
According to Microsoft's Windows Phone 7 marketing engine, there is also value (especially for smaller brands) in what the company describes as the "breadth of training and guidance" available on how to market an app, which can be found on the MSDN.
So is the smartphone battle just between Android and iPhone and BlackBerry? Will Windows Phone 7 cut a serious wedge of the market for itself in the months ahead? Early signs look good for Microsoft — but is this a short-lived honeymoon period?