When In Doubt, Check Them Out: CodeCompare Tools
Native data access solutions company Devart has recently released new versions of its CodeCompare toolset. With a refreshed approach and appreciation for the specific elements of individual programming languages, the company says that its refreshed tools will bring new power to software developers in a wider number of application scenarios.
Devart positions its programming and database tools as being suitable for the most popular databases in use today including MS SQL Server, MySQL, Oracle, PostgreSQL, InterBase, Firebird and SQLite.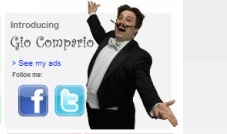 The company descries CodeCompare as a file and folder comparison tool that demonstrates a new method of source code comparison. With an advanced comparison approach, the company asserts that its tools can bring a significant advantage to the source code comparison process.
CodeCompare 2.50 is provided free of charge to developers who the company hopes will take advantage of the product's new improved basic code comparison functionality. With more advanced professional options built in including Structure Comparison and Difference Explorer tools, the new product also features a three-way comparison and merge functionality.
All the new tools are distributed as Visual Studio add-ins and as standalone applications.