What to expect from Progress Exchange 2014
Every vendor, user group, Special Interest Group (SIG) and technical community seems to have a conference/symposium/convention (delete as applicable) these days doesn't it?

Time then for Progress Exchange 2014, this year's annual gathering from the application platform-as-a-service (aPaaS) company that talks about data connectivity at the heart of where it sees the vision of its technology proposition.
Version 2 of the firm's application development platform Pacific arrived last year and the firm will use this year's event to explain how to navigate its model-driven, point-and-click interface that promises to let users build apps without much coding — or no coding at all in fact.
Pacific generates user interfaces automatically, so users can focus on the application and it combines app development with data integration.
All data sources combined, nice
From one interface, connect to all the data sources available, no matter where they reside, in the cloud or on-premise says Progress.
"Simply add new data sources without rewriting code. It's really that easy," says the sales blurb.
Progress will also focus on OpenEdge.
This is the company's scalable open platform for building dynamic multi-language applications that is compatible with any database, user interface and operating system.
Not afraid of meaty claims with weighty stats, the firm claims that — OpenEdge is 40% more productive and provides a 30% cost savings versus the competition whether you deploy on-premise, to mobile devices, or in the cloud.
What happens in Orlando, get's shared outside Orlando
Progress Exchange 2014 workshops are instructor-led, hands-on and there are BYOD sessions designed to introduce technical users to the latest Progress technologies through real-world exercises.
Examples of sessions include:
Advanced Business Applications for the Cloud
Agility through Business Rules Management
OpenEdge Progress Developer Studio Business Applications for a Mobile World
OpenEdge Advanced Development
Rapid Application Development for the Cloud
Progress insists it has brought together tools, tips and (ah-hem) so-termed 'visionary ideas' to explore every stage of the application lifecycle.
Every stage of the app lifecycle?
That would mean from building to managing, from integrating data to defining rules, to using it to drive business.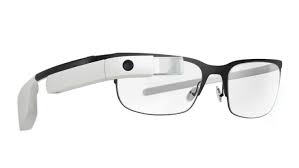 According to a day zero pre-event show blog, "Each year, the [email protected] features event sponsors and Progress partners and customers who have built applications using Progress technologies. This year, we're doing something even cooler, we're featuring an Innovator Row where some of the coolest apps built on Progress technology will be on display for everyone to see and learn about. On this year's Innovator Row you'll find companies including DataPA, Franchise Technologies, GMT Europe BV, Infor, Jungle Lasers, Ypsilon who will be sporting point of sale systems for major food/beverage retailers, apps designed for the Internet of Things (IoT) and more."