What to expect from NDC London 2016
It almost feels ungodly to say it, but conference season has already started for 2016.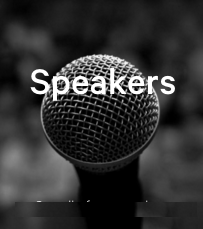 Well… it will do on Jan 11 when NDC kicks off.
NDC?
Yes, NDC stands for New Developer's Conference… although it started off as Norwegian Developers Conference.
This is Europe`s largest conference for .NET & Agile open space development.
"NDC has been inspiring software developers since 2008 — this conference is currently being held in Oslo, London and Down Under in 2016," they say.
Filter by technology
Technologies due to be covered at this event include: .NET, Agile, Architecture, Big Data, C++, Cloud, Craftsmanship, Culture, Database, Design, DevOps, Embedded, Experience, Fun, Functional Programming, IoT, JavaScript, Languages, Machine Learning, Microsoft, Mobile, People, Search, Security, Soft Skills, Testing, UI, UX, Web, Work and Skills.
… and yes, Microsoft was the only firm called out directly there, this is a not overtly labelled Microsoft-centric event, but the content appears to spread far and wide into many other technologies.
In fact, even though the majority of NDC's delegates have a .NET background, NDC are no longer solely focusing on .NET and Agile, but all technologies that are interesting for developers.
Azure for Developers, it's now a real 'thing'

Liam Kelly is general manager for Developer Experience at Microsoft UK. Kelly insists that NDC provides a 'great opportunity' for the developer community to meet up and share ideas.
"It offers a learning experience for developers, technology providers and technology enthusiasts alike," he said.
Kelly clarifies, "At the conference, we will be sharing updates on 'Azure for Developers' and discussing how its cloud offering benefits the developer community."
"Microsoft is committed to enabling developers to build apps and technologies for the cloud, web and IoT, across all platforms utilising the development platform of their choice," he added.
NOTE: The NDC party is known to be lively — acts include: Have I Got NDC For You, Shawhawk Duo and The Tide.