What to expect from Microsoft Build 2016
Microsoft Build 2016 is around the corner, so what can we expect from the software firm's biggest annual developerfest?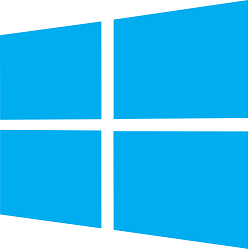 This story is not intended to be a spoiler or provide too many clever angles — instead, it is intended to act as a place marker for what is about to come.
The official line from Redmond in advance of this convention is that Microsoft will use the event to continue to focus on enabling programmers to support of the shift to a cloud-first, mobile-first world.
Social roll call
The Microsoft Tweetstream will point to the event hashtag #Build2015 and dedicated Twitter name @bldwin — this somewhat underused Twitter channel is not as vibrant as @ch9 & @MSDev (for developer) @Windows (for consumer) & @VisualStudio (also for developer, obviously).
According to Steve 'Guggs' Guggenheimer, "As we kick off 2016 our investment in platforms and tools that support developers continues to expand. We've seen a new generation of mobile devices and the scale of Windows 10 grow to more than 200 million devices since launch."
In his role as corporate vice president of developer platform & evangelism and chief evangelist for Microsoft, Guggenheimer also points out that the firm has seen nearly 100,000 new subscribers per month on Azure.
"[As well as the growth with Azure] we are always adding new features including the extension of data and machine learning as new platform services. And lastly to the continued extension of Office 365 as a platform for developers to build on top of to reach over 60 million subscribers," said Guggenheimer.
Leading speakers
Build 2016 kicks off with a [email protected] Reception (the night before) and the first morning's keynotes will be delivered by CEO Satya Nadella, Terry Myerson who is is executive vice president of the Windows and Devices Group (WDG) and Scott Guthrie in his role as executive vice president of the Microsoft Cloud and Enterprise Group.
Other areas of discussion at Build 2016 will most likely include some mention of Windows Redstone — this is the second major feature update coming for Windows 10 in its fully released status and it is thought to be a larger update than that which featured in the first refresh (an update known as Threshold 2).
Session notes published prior to the event also hint at a strong presence for Universal Windows Platform (UWP) apps, Microsoft Graph (the company's unified Office 365 programming interface) and also Continuum.
NOTE: Continuum turns a phone into a big-screen projector and a (so says Microsoft) a 'big-time' productivity tool — it uses a dock or adapter to connect to a TV or monitor so that users cab use apps and see content on a larger screen.
Microsoft will also be talking about Project Centennial, a technology base designed to help convert classic Windows applications (Win32, .Net, COM) to a Universal Windows App for distribution in the Windows Store.