What to expect from Intel Developer Forum 2013
Intel kicks of its eponymously named developer forum (IDF to the cognoscenti if you don't mind) next week in San Francisco's Moscone center/centre for what is its 13th (lucky for some) year.
This year we can expect to hear the firm talk more about enterprise cloud adoption in an open data centre world — not the first source of cloud spokespersons for some, it will be interesting to hear Intel's position.
Build, with chips?
As a "developer" symposium one might expect this to be a case of Microsoft's BUILD, but with chips… (with chips and salsa even?) and that should indeed be the case.
Indeed, Intel will no doubt be focusing on its latest line of processors and coprocessors, including Haswell-EP, Broadwell and the range of Intel Xeon Phi coprocessors.
In fact, some of the big news is already out and this week we have seen the release of updates to two flagship development suites: Intel Cluster Studio XE 2013 and Intel Parallel Studio XE 2013.
Processors & coprocessors
According to Intel, these 'integrated' suites are designed to help C++ and Fortran developers create applications for the latest Intel processors and coprocessors, including Haswell-EP, Broadwell and the range of Intel Xeon Phi coprocessors.
Partners will be busy too… also this week (before the show) we have seen Haskell software tools and services developer FP Complete launch the first commercial Haskell IDE and deployment platform.
NOTE: Open source Haskell is a purely functional programming language for rapid development with strong integration with other languages, built-in concurrency and parallelism, debuggers and libraries.
Eliminating spaghetti code
Intel technology partner FP Complete blames bug fixing, rewriting and maintenance cycles for delays on many software development project today — the firm says that the "root cause" of these problems is the inefficient and error-prone nature of imperative programming languages (Java, C family, Python, Ruby etc.) where they are dominant today.
Also in the pipeline is a web TV product from Intel… although details are sketchy at this stage.
From this point we could be getting into the really interesting stuff where we get to look at wearable technologies, facial and gesture recognition, where the next shape of the UltraBook could potentially go and there's go to be news on the Thunderbolt port too.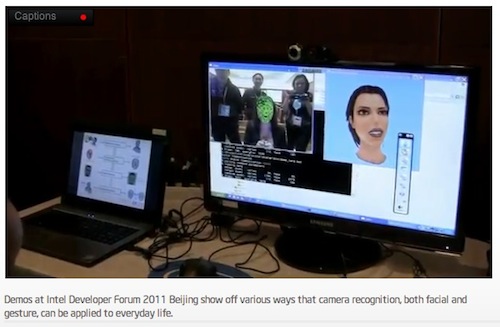 This is a mere stream of consciousness without hearing any of the real meat; the show itself starts next week.