What is liquid computing?
The Computer Weekly Developer Network spots a new industry term in the process of crystallisation this week.
Liquid computing.
As is so often the way with this kind of terminology and nomenclature, this is a user-driven trend rather than a programmer one… or is it?
But…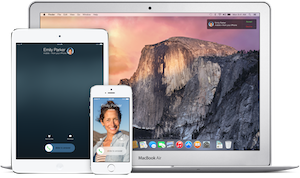 If it sticks, it will very arguably have direct implications for the way application developers structure the next iteration and generation of the software they focus on.
Apple's Handoff
The term is liquid computing appears to have been used to describe the process driven by Apple's Handoff feature which will feature in iOS 8 and OS X Yosemite at the end of July 2014.
Apple tells us that now you can start writing an email on your iPhone and pick up where you left off when you sit down at your Mac — or browse the web on your Mac and continue from the same link on your iPad.
Don't hold your breath
Not to be left out in the cold, Google and Microsoft are also said to be working on features that emulate this kind of functionality — but we would advise you not to hold your breath waiting for technical details.
Apple explains that it all happens automatically when your devices are signed in to the same iCloud account.
"Use Handoff with favorite apps like Mail, Safari, Pages, Numbers, Keynote, Maps, Messages, Reminders, Calendar, and Contacts. And developers can build Handoff into their apps now, too," said Apple.
Apple showed of this feature off at its recent WWDC conference's public keynote.
The term liquid computing was used originally by Galen Gruman and we like it.