What is cloud management software anyway?
The cloud needs managing. This we know to be true.
If we accept this truth then we must ask ourselves how we address the minutiae of detail needed to integrate (or perhaps re-integrate) core business processes into new virtualised hosted spaces.
Even so, the term "cloud management software" is almost too scarily generic to even contemplate entering into Google. Plus, what do we mean by cloud management anyway?
Is cloud management about…?
• Core dataset manipulation and connection points to corporate datacentres?
• Cloud application lifecycle management, app deployment and updates
• Cloud "state" and the need to juggle between public, private and hybrid cloud instances
• Configuration and DevOps related operational maintenance
• Giving cloud managers a nice job title and a corporate bonus
The Computer Weekly Developer Network speaks to Craig Sullivan, VP and international general manager for NetSuite to set the record straight.
CWDN: The crowd marketplace is becoming increasingly crowded, how does NetSuite differentiate itself in this still-nascent IT space?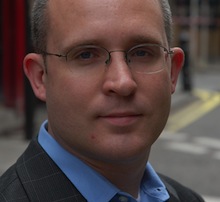 Craig Sullivan: With 14 years of cloud heritage NetSuite is among the true innovators in this space. We also offer the most comprehensive solution – integrating ERP, CRM, PSA and eCommerce functions – into a full business management suite delivered from the cloud. We have taken the step to ensure the entire application is configurable to enable businesses to build and deliver their own custom applications as SuiteApps on our SuiteCloud Platform.
CWDN: Addressing our initial question in the bullets above, how would you say cloud management software's role should be viewed?
Craig Sullivan: Cloud Management software is put in place to try and juggle hybrid cloud deployments. It's never going to be more than a stop-gap solution as businesses struggle to integrate between two separate cloud environments, failing to fully realise the benefits of a true cloud. More often than not the private cloud is a myth, nothing more than the traditional client/server architecture dressed up to look new and innovative. The 'famous' (and well-proven at this point) cost savings and improved efficiencies that cloud offers are really only available from a true public cloud.
CWDN: Without deliberately "baiting" you, your firm's press release list is a string of financial results mixed with customer and partner announcements without much info related to tools and software, help us out here with some detail please.
Craig Sullivan: We prefer to focus on the business benefits and proven results that our product offerings bring to our customers rather than provide a laundry list of features and functions. But if you dig deeper into the announcement we've made this year you will see details of the launch of our SuiteCommerce offering, a major new 'Commerce as a Service' platform that allows businesses to manage every element of their interactions with other businesses and consumers via a cloud platform.
SuiteCommerce changes the game for businesses of all sizes to innovate in how they manage their businesses and in the ways they interact with their customers and suppliers through any device that is connected to the Internet. Over and above that we have also continued to evolve our core product offering, with two major updates this year alone.
CWDN: What are your key messages for software application developers approaching the cloud in 2013? Is it line of business apps on mobile touch based devices as the key driver, or is it something else?
Craig Sullivan: Application development businesses must look for platforms with growth potential and realistic margin opportunities. The opportunity for VARs to build once and sell multiple times means that the cloud has placed them in a better position than ever before. Our SuiteCloud Platform provides a means to accelerate development by allowing developers to leverage not just our tried-and-tested, highly scalable, high performance cloud infrastructure but also our native ERP and business management application capabilities – there's truly no better place to build applications that help businesses with automation and efficiency across their operations.
Mobility will undoubtedly play a key factor in driving software development as more and more businesses look to ensure they keep up with modern working practice – even more justification for choosing to build on a proven cloud platform.
CWDN: What solution would you offer to businesses who are unwilling to give up their on-premise legacy systems?
Craig Sullivan: One of the biggest barriers to cloud adoption is the amount of money already invested in legacy systems. For some businesses these bills run into the millions and as a result CIOs are understandably cautious when it comes to scrapping a clunky but vital system. However, as they are increasingly unwilling to pour further investment into a near-obsolete technology that, importantly, doesn't provide them with the flexibility to innovate their business model or how they engage with their customers, many organisations are caught at an impasse.
This doesn't need to be the case – using two-tier ERP can allow enterprises to invest in cloud technology for subsidiary offices which can be tightly coupled with the core legacy system. Businesses can take a Two-Tier approach to materially cut down cost and time demands of their existing systems as well as take the first steps into the cloud.
CWDN: What, for your money, is likely to influence the cloud market most over the next 18 months (or five years if you prefer a longer view), or don't you for "forward looking statements" as such?
Craig Sullivan: There will be further continuation of cloud's march into the mainstream as yet more businesses give up on their stone-age on-premise legacy systems. Cloud technology will become more tailored as VARs begin to better target vertical markets, allowing organisations to run their entire business within a cloud environment. Every business will be a cloud-business to some degree – it's increasingly the primary and preferred channel of engagement for customers and suppliers alike (not to mention the channel for lead generation and prospecting) – and so businesses will need to understand how the cloud impacts how they go to market and manage their business in order to succeed and thrive in the future.