What (d!conomy software) to expect at CeBit 2015
Fortunately, for those of us that enjoy a good tech trade show, CeBit 2015 is on.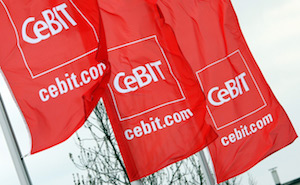 Fortunately, this year's show is one again (as always) held in the comparatively sleepy German town of Hannover.
… and fortunately, there is German efficiency, excellent beer and all round fresh air for those that venture between the show's 30-something or so halls from time to time.
d!conomy?
Unfortunately, you can't word search the http://www.cebit.de/home website for very much specific software discussion (although it will bring up a list of the 200 exhibitors who list themselves as software firms) — so we obviously just have to go to the show.
Unfortunately the promotors have taken to using the term d!conomy (noun — /ɪD -ˈkɒn.ə.mi/ ) presumably to denote just how important DATA is to the ECONOMY — d!conomy, geddit?
NOTE: Software developers will no doubt find this use of ! amusing as of course ! denotes (not) in program code — so the connotation is negative.
Fortunately, the Computer Weekly Developer Network blog spoke to a handful of firms to get the inside track on what kind of software we can expect at this year's show.
Software AG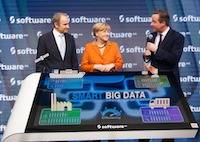 Eric Duffaut, chief customer officer at Software AG thinks that CeBIT is a special and unique event.
"CeBit is an opportunity to present and discuss Software AG's latest developments and the development of the European software industry, with customers, partners, regional and national politicians and industry analysts," he said.
"This year we will be demonstrating how enterprises and government services can stand out in the digital economy. We will also be emphasising how the current digitisation revolution presents Europe with an incredible opportunity to take the lead in the development of the global software industry," added Duffaut.
… and also?

Who else is saying what?
Jennifer Healey, senior research scientist & IoT analytics lead at Intel Corporation, is holding a keynote speech to detail the company's future visions for automation in factories by using new technologies.
Intel is exhibiting what it calls "an extensive showcase" of technologies and end-to-
end solutions for the datacenter, Internet of Things, embedded and security.
"Together with OEM partners, Intel will also be presenting a range of demonstrations and use cases that make tomorrow's vision of a clutterfree workplace a reality today," said the firm.
Also at the show — Developer World
The first-ever of Developer World display and event area will feature a wide range of exhibits, networking events and themed conferences that are specifically targeted at software developers.
Digitalisation drive
Mark Darbyshire, chief technology advisor, SAP UK & I has this to say, "The on-going digitalisation of the business world is pushing traditional IT approaches to their limits, forcing organisations to rethink the way in which they operate."
"Whether it's start-ups provoking changes to a traditional business model or transport hubs finding bottlenecks and removing them, our focus at CeBIT showcases how businesses can take advantage of the new opportunities SAP's, Run Simple, approach provides. A perfect example of this is SAP S/4HANA, a single platform for companies to operate their business, drive their digitalisation efforts and implement the insights they discover as a result," added Darbyshire.
He concludes, "At the show, examples of this include a spectrum from machine-to-machine communications to analytics for professional golfers. CeBIT is one of the key platforms we have in Europe that brings together the industry's most innovative technology leaders and creative minds to tackle today's business challenges, share key insights and prepare for the data-driven, hyper-connected future."