Vodafone Euro-developer start up challenge
Mobile comms company Vodafone is extending one last promotional-friendly arm to developers in the run up to the company's Vodafone Mobile Clicks 2011 competition, which closes next month.
Described by Vodafone's head of developer marketing Hemant Madan as a vehicle for encouraging, supporting and nurturing developer innovation – Madan has called on the European developer community to submit their applications for a chance to pocket the £200,000 prize fund.
Any new company with a mobile site, service or application across Germany, the Netherlands, Portugal, the Republic of Ireland, Spain, Turkey and the United Kingdom can compete.
The year's judges will be scoring entries based on five criteria: originality, creativity and innovation; technical and operational feasibility; economic and financial viability; value to end-users; and finally, the quality of the management team.
Budding start-ups looking for inspiration need look no further than last year's Vodafone Mobile Clicks winner, Cardmobili.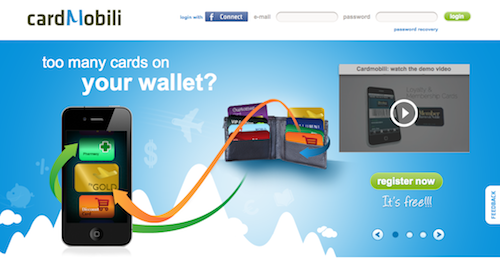 Since winning the competition in September 2010, Portugal-based Cardmobili has launched its application on Windows Phone 7, translated the app into French and Spanish and also seen its user base increase by 80%.
While some argue that the value of this kind of competition is relatively low in terms of the issues facing real world developer innovators, Vodafone's challenge has thrown up comments from previous competitors which hint at the real empirical use of such events.
"Competing in the Vodafone clicks competition last year did more for us than the 50k Euro for coming runners up in Europe," said Dave Tharp, managing director of Cricket Roulette Ltd . "Having the opportunity to hone our proposition, be challenged by the leading lights in this space and gain insight into how our application and our business is seen by others was invaluable. Just as important was getting a sense that actually we were doing a lot right — and sometimes you need to hear that every now and then. I'd urge anyone thinking about entering to do so. It's well worth the effort."