Visual Studio 2013 is for the cloud, in the cloud
Microsoft has officially taken the shiny wrappers off of Visual Studio 2013 and the .NET 4.5.1 platform.
Along with additional Windows Azure developer services now being called "Visual Studio Online", Microsoft asserts that "devices & services transformation" are working with its vision for cloud-based operating-systems and how programmers will fit into this model and make it work.
New with this release is Visual Studio Online Monaco — a "coding environment for the cloud, in the cloud".
Microsoft says that Monaco offers lightweight, friction-free developer usage in the browser for targeted Azure development scenarios.
New technologies now included are hosted source control, work item tracking, agile planning, build and load testing services (readers will note that these functions were all part of Team Foundation Service) which are all now available in "public preview" as part of Visual Studio Online.
"For teams, Visual Studio 2013 and Team Foundation Server 2013 offer new capabilities from Agile Portfolio Management and a rich set of Release Management features to automate deployment and do continuous delivery on the cloud, to support for Git source control, to the new Team Room feature," said Microsoft Developer Division VP Soma Somasegar.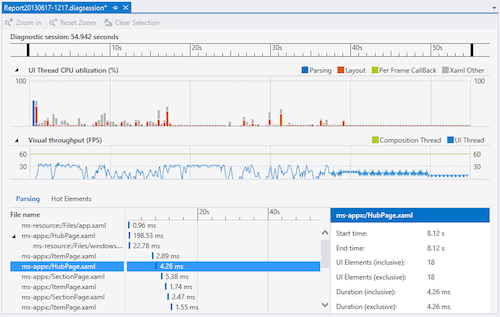 IDC's Al Hilwa comments on the release as follows:
I want to take the time to highlight the interesting pivot that Microsoft is gradually making to broaden the Microsoft developer ecosystem to encompass other developers.
VS2013 has the best support for Web ecosystem technologies such as HTML, JavaScript and dynamic languages like Python than any release prior. Microsoft has the best integration with a set of integrated cloud services than ever.
Support for Git and ALM capabilities in the cloud are also attractive for serious developers outside of the direct Microsoft ecosystem. I think the changes recognising the changing dynamics in platforms and my sense is that it is a sign of more to come in that direction.
This is a truly massive release for Microsoft and there are also debugging and optimisation improvements as well as expanded ALM support.
As Mr. Somasegar would say, Namaste!