Validating 'unproven assumptions' F5 on the state of application delivery
F5 Networks is a firm aiming to stake a claim for itself.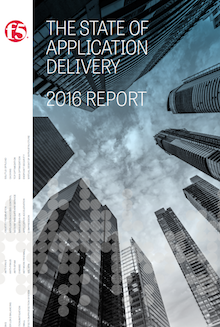 The Application Delivery Controller (ADC) and network technology firm is now on its second annual State of Application Delivery survey.
This survey promises to provide insight into the current state of application delivery — as well as confirming some unproven assumptions about how IT approaches application availability, security, programmability and software defined networking (SDN) for 2016 and beyond.
Key takeaways include:
Application services are essential and pervasive: Ten or more application services are used by well over half of respondents, who recognise that slow, unresponsive, and unsecured applications can have a substantial negative impact on revenue and operations.
Hybrid cloud is the new normal: Well, we did say some of this was higher-level!
The vast majority of respondents (81 percent) are moving toward a hybrid cloud environment to get the flexibility and potential cost savings it offers, especially for small and mid-sized organisations.
The security focus is on protecting users, data, and applications: Security professionals who have the highest level of confidence in their ability to ward off attacks are protecting clients, requests, and responses — the critical points at which data can be easily compromised.
DevOps and SDN are key to improving operational efficiency: Because DevOps and SDN enable automation and orchestration, they are both seen as key factors for reducing operating costs and improving time to market.
Evolution in progress
"Applications are vital to business success. Used by every employee, applications contribute to greater efficiency, lower costs, and increased margins," said Karl Triebes, CTO and EVP of product development at F5.
"Without the correct services to support applications, they won't be available, secure, or fast enough to meet companies' needs. The results of this year's State of Application Delivery survey offer valuable insights into how customers are managing and implementing their application services within dynamic and complex IT environments."