Treat cloud servers like cattle, not puppies
Piston Cloud Computing has announced a new release of its eponymously named Enterprise OpenStack bare-metal cloud operating system.
NOTE: A bare-metal environment is a computer system or network in which a virtual machine is installed directly on a hard disk rather than within a host operating system environment.
This OS is targeted at cloud developers looking to deploy a private Infrastructure-as-a-Service (IaaS) cloud environment upon which to build their applications
The company claims that this is the "industry''s first commercial OpenStack solution" no less.
Ending Amazon dependency?
Piston Cloud Enterprise OpenStack is built to deliver what has been called a "lights-out model" for the software-defined datacentre with improved API support for developers who want to handle their application management in an environment where they can "end their dependency" (says the firm) on Amazon Web Services (AWS).
""Our turnkey OpenStack software allows organizations to take full advantage of OpenStack without the administrative complexity, so they can focus on building and deploying applications instead of on their infrastructure,"" said Jim Morrisroe, CEO of Piston Cloud.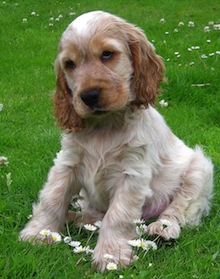 Morrisroe asserts that "Piston Enterprise OpenStack 2.0 will work for enterprise DevOps teams and AWS customers that want to reduce operating costs and dependencies with a private cloud solution, while maintaining the agility and scalable performance of a true cloud architecture."
NOTE: Piston Enterprise OpenStack also offers storage, compute and networking virtualisation through the OpenStack interfaces with additional system orchestration features.
Puppies and cattle
""The servers in today's data center are like puppies – they've got names and when they get sick, everything grinds to a halt while you nurse them back to health,"" said Joshua McKenty, CTO and co-founder of Piston Cloud. "
"Piston Enterprise OpenStack is a system for managing your servers like cattle – you number them, and when they get sick and you have to shoot them in the head, the herd can keep moving. It takes a family of three to care for a single puppy, but a few cowboys can drive tens of thousands of cows over great distances, all while drinking whiskey.""