There's not enough Dev in DevOps
The 2014 technology marketing manual page #65718 advocates that IT vendors of all disciplines culture and refine a positioning statement on the portmanteau DevOps.
DevOps (as a combination of Developer & Operations) is widely talked up by:
a) firms selling software orchestration services who like this new label
b) software automation and management specialists
c) so-called specialist DevOps consultants
d) firms who like the idea that DevOps is media-chic and want to get in on the act
e) the Devon Operatic Society cream teas division, who coincidentally share use of the term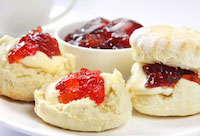 DevOps is less widely talked up by:
a) core software application development professionals
b) deep dive programmers
c) Agile specialists who see their manifesto as already accommodating for change
d) programming and code centric website
So you get the idea i.e. there's a lot of spin in DevOps.
The CW Developer Network therefore approaches some of the industry's end of year DevOps comments with a highly sceptical eye and has (we hope) featured only those who have embraced the DEVELOPER end of the DevOps debate.
Chris Jackson, CTO of DevOps services, Rackspace
First up, its Chris Jackson, CTO of DevOps services at managed cloud company Rackspace.
Jackson says that in 2015, DevOps will get practical and real as it looks to bigger enterprises — and that we should see that. already, the majority of the real DevOps implementation success stories are still coming from small and medium sized organisations.
"In 2015, I'm looking for the first high-profile FTSE-250 organisation with large compliance or audit requirements to use DevOps and demonstrate how to help overcome the complexities of working with highly sensitive data with more cloud and automation. These organisations with more complex internal structures will realise it's not just the relationship between developers and operations that matters. It could be the relationship between developers and corporate security, or between operations and sales. Applying the principles of DevOps to other relationships in the business will help large enterprises come out with a really successful DevOps story," said Jackson.
(Ed — he specifically said 'developer' twice, he missed mentioning 'code' or 'software', but it's good)
Simon Crosby, CTO and co-founder, Bromium
"DevOps today is an emergent reality that has grown from the need for application developers on IaaS clouds like AWS to operate their apps in practice – as well as writing them of course. That's because there is no IT function to operate many such apps. But DevOps in an enterprise segment is not a natural fit. IT is chartered with Ops, security and compliance and the Devs are not that familiar with IaaS or Ops. So there will be a lot of push and shove as next-gen, cloud first apps are built and deployed in production. And the Ops folk will have a lot to say – perhaps rightly the most to say – because Devs are bad at the hard, long tail problems of Ops."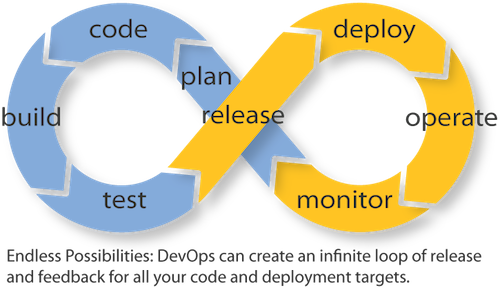 Image credit: AppDynamics
TK Keanini, CTO, Lancope
"DevOps is just another step in the evolution of software development. Since the very beginning, companies fundamentally want to deliver products and services at a higher quality and in a more timely manner. As technologies changes, so do organisational charts and processes: DevOps is a way to structure process around changes in the deployments models and meet the demands of the marketplace who wants things faster, better, and more secure."
"Call it DevOps or anything you want, if you want to be more adaptive to threat and market changes, one thing is certain, you can't keep use the old methodology where you shrink-wrapped or appliance-wrapped software. The name DevOps suggest that it is just about erasing much of the line that was drawn separating Development and Operations but lines in the organizational chart must also disappear or be redrawn with a dotted line: product marketing, legal, PR, etc. If you focus more on the customers' needs and desires, and less on what things are called, you will meet your objectives for your business."
James Brown, director of solutions architecture EMEA, Alert Logic
"Looking at the current DevOps landscape, it is weighted towards change in the management and orchestration software – however that is where it needs to be. Developers are by very nature people who are inquisitive and like to take a complex problem and solve it, make it easier. Reuse and automation are heart of development, and have been since the very beginning.Ops however comes from a very different world. This is a world of process, caution, change freezes, documented changed requests. In triplicate. And the software that they have been using to do their jobs over the last few decades matches that."
"DevOps is about bringing these two worlds together to live in perfect harmony, to allow a more agile and flexible approach to designing and delivering software. This means companies can iterate fast and produce Apps and Software that amazes people and changes the way that we live. People talk about DevOps being about bringing Developers and Operations folk together so that they can work better together. However the reality is, it is all about getting operations teams and the software they are running out of the brittle world they used to live in, into a more agile world that shows that IT can be an enabler not a millstone around the neck of the business."