The 'meaningful' mobile web that talks to phones properly
While many industry commentators still argue that the mobile web has yet to truly flourish, the lack of common standards and the differentiation between platforms is in itself encouraging the development of ancillary technologies designed to help manage the fragmentation that currently exists.
The problem, or one of the major problems at least, is that different mobile websites, displayed on different mobile devices running different browsers on different operating systems have to contend with different screen sizes, different processor speeds and a vast array of functions and standards supported by different phones.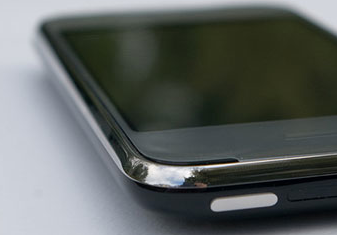 Bemoko is a software company that supports the creation of mobile websites that "intelligently" assess the properties of each phone as it accesses the server and then only delivers meaningful content that the device can display effectively.
According to the company's website, "Web designers need to know that the content they are creating is delivering, not only on some, but on all devices. Broken links, non-displaying images or even logos that do not display correctly on every device is an easy way to switch users off and guarantee they will not return. Some of the most popular destinations on the web still render content in a manner that it is almost illegible on a wide range of phones."
Bemoko describes the vast majority of mobile applications as effectively being "mini mobile websites", with the relevant information from the server being rendered within a template on screen. The company is aiming to leverage this fact with its bemokoLive platform, which it says enables content created in HTML to display effectively on any mobile device without the need for designers to learn a new programming language or develop a new set of skills to deliver to mobile.
The company says that news of its new offering is spreading fast — let's hope that a mere 10 followers including me on Twitter (at the time of writing) is no judge of technical worth. It may get a boost with the recent addition of bemokoLive.NET, which is intended to extend the benefits of the bemoko mobile platform to the .NET environment through integration into Microsoft's ASP.NET MVC framework.
As we strive to reach the point where software application developers can develop one single mobile site to deliver the best user experience over a wider range of handsets and devices, bemoko may prove to have helped the progression path.
Mobile websites created with bemokoLive can now be submitted to Apple to be delivered through the iTunes store whilst still working on all other mobile handsets – and, critically, this without the need for significant reworking of content, so the future may look promising.