The long arm of the (software & big data) law
As vendors now work hard to refine their offerings for each and every business disciple, we are seeing a proliferation of carefully aligned message sets intended to examine the more granular mechanics of each so-called "industry vertical" that makes up the economy.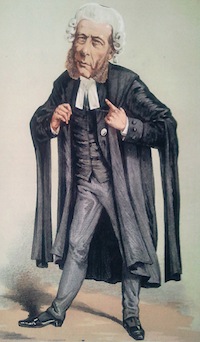 Cloud firms want to talk to media and retail, it's a fact of life — these are wildly fluctuating markets that experience highs and lows of consumer (aka "audience") demand …
… so thus, both media and retail are perfect candidates for cloud computing.
Law = big data
So what of the legal trade then? Well, it has to be big data doesn't it?
As specific conference content now starts to arrive such as the LegalTech New York show, the discussion among legal firms today is:
• How can we conquer big data and make it work for us?
• How do we move document management onward into more intelligent legal information analysis at the big data level?
• How should we harness cloud technologies to give us more big data management control?
• What is big data in the first place?
Interesting comment in this field was written recently by Jobst Elster, head of content for InsideLegal writing on Legal IT Insider.
Elster's "Top 10 Big Data Facts – is it the elephant in the legal IT room?" piece asks what big data means for law firms.
"Law firms don't have a big data problem as much as they are challenged with what a big data world means to them, i.e., their clients' big data issues. Firms will never reach a scale/capacity issue like government or Fortune 500 companies, but they will be expected to offer sound advice on data security, ethics, overall compliance and risk aversion as it relates to big data."
No lawyer gives a hoot about OLAP cubes
"Currently, big data is not always or primarily associated with technology, but it has potential if legal application and service vendors band together to re-educate the legal community on business intelligence and analytics tools. No lawyer gives a hoot about OLAP cubes and data decision points but providing them insight into their business with meaningful metrics will garner a favourable response."
Elster goes on to suggest that law firms need to use big data and technology in general as an aid, not a crutch — and then start with minimal workflow disruption, a relatable interface and the ability to share and collaborate with colleagues and clients.
You can read the complete piece on Legal IT Insider at this link.