The geek's gift guide 2016: nerdy must-haves
The CWDN blog picks just a handful of technologies as favourite nerd-must-haves for the forthcoming 'holiday' season.
Sandberg Bluetooth Headphones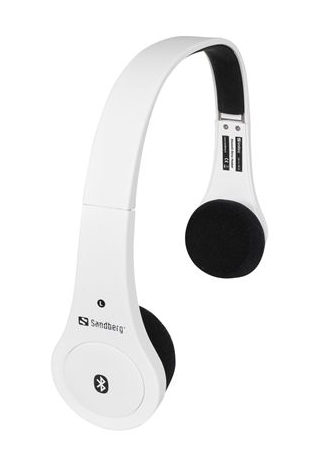 Remember when Virtual Reality headsets gave you headaches and nausea?
That's when they weren't very good — but of course today things have changed and the Oculus Rift. Microsoft HoloLens etc. are all about to blow the market apart.
The same used to be true of wireless headphones, they just weren't very good.
While perhaps not 'quite' as perfect as a wired headset, the Sandberg Bluetooth Stereo Headset is just about the next best thing.
The unit is very good paired with an iPad and if you happen to watch a lot of iPad TV in bed, this unit is perfect… it is just so much easier than trailing a wire somewhere under a pillow and then flopping your arm down onto it.
Battery life is good — around 8 hours playback from a 4-hour charge and there's a microphone built in too. The unit supports Bluetooth 3.0 + EDR.
There are remote control track and volume controls on the headset itself and the unit is nice and robust.
The best thing about using wireless headphones is that you can connect up… then leave your phone or tablet in a bad and love around without being disconnected.
Of all the Bluetooth headsets, in-ear earpieces and other wireless audio units around, the Sandberg one is the unit used to listen to the radio while writing this story — so there's your testimony to quality.
Optoma HDCast Pro
As already mentioned here on CWDN, Optoma has just launched a new 1080p multimedia streaming dongle, the HDCast Pro.
This device plugs into a projector or a TV's HDMI port to enable wireless streaming of movies, videos, photos, music, documents or websites straight from a smartphone, tablet or laptop.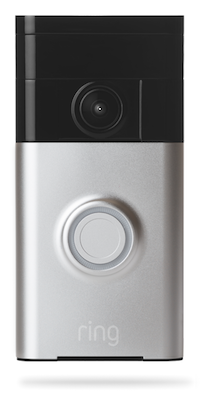 It will also stream digital content stored on a home network.
The best thing about this unit is the unique use-case that each individual will find for it — in our case, we can log into US rock music websites that don't feature on UK Freeview and play whatever music we want through the television. It's one of those "how did we live without this" little pieces of technology.
Ring Video Doorbell
Finally for now, it has to be the Ring Video Doorbell.
The device streams live audio and video of a home's front doorstep directly to a smartphone or tablet, allowing homeowners to stay connected to their homes whether in the kitchen or across town.
Built-in motion sensors detect activity on your property and trigger instant mobile alerts, giving you the ability to know what's computer at anytime thanks to a cloud-based recording.
According to the firm's press materials, "Ring provides a new level of security, by notifying you when someone is on your property and letting you see and speak with anyone at your front door. Imagine being home alone at night, and answering the door in complete safety and comfort."
The best thing about this unit is the sheer power it gives you and the ability to really start expanding your entry into the Internet of Things — with a British Gas Hive home heating system and a Piper camera alert system for other parts of your property, this kind of tech is tangible, affordable and well built. We like it – ping!