The developer's dilemma is native or HTML5?
This is a guest post to the Computer Weekly Developer Network by Gary Calcott, technical marketing manager at Progress Software.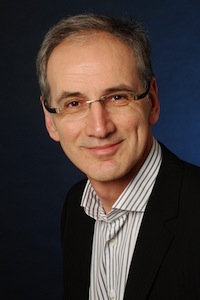 Different types of application provide different experiences for the user, through different UIs and content delivery.
However, with the increased emergence of mobile as the flavour of the month for businesses of all sizes, which works best for them?
HTML5 flexibility
Does the flexibility that HTML 5 web-based applications offer through the comfort of adaptable mobile browsers provide the required levels of richness in the user experience?
…. or do business users prefer the fidelity and security of using a native application that can optimise the way content is presented, depending on the device?
Businesses are NOT sure
What's becoming increasingly clear is that many businesses aren't sure which method can provide users with the best experience until they are already some way down the path of developing their applications.
Some will make the decision to go with an HTML 5-based application, based on factors such as cost and time, only to realise further down the line that a native application will suit their business need much better.
Perhaps the best answer to this developer dilemma is to ensure a 'faster time to value' for developers by allowing them to create applications and test them on their own individual merits in a way that is platform and device agnostic?
The developer's answer?
By embracing platforms that allow them to write the application once, but run anywhere, developers can also concentrate more on end-user benefits. This will also allow greater emphasis on more qualitative aspects of the development process, allowing developers more bandwidth to iron out any tweaks or bugs, instead having to worry about the distraction of how the application will be coded for different platforms. As a direct result, we'll not only see better business applications, but also increased reliability and greater end-user satisfaction.
Clearly, native, device-ecosystem specific APIs will always provide the highest possible fidelity for users. However, perhaps the question of whether they are more effective than web-based applications misses the point.
Take a step back
Instead of focusing their efforts on weighing the cost of fragmented, highly specialised skills to lock themselves into a specific vendor platform, perhaps they should take a step back and look for a broader solution?
The ability to offer applications across multiple platforms, but to only write it once should not be treated as the lowest common denominator… and could hold the key to enhancing the application experience for developers and end-users alike."
Editorial note: Don't be fooled by the use of 'marketing' in Gary's job designation, he is a coder, an evangelist and a software application development purist at heart and he also likes fish & chips i.e. he is sound.