The deal for developers on Apple's Mac App Store
Apple this week announced that its Mac App Store is now open for business with more than 1,000 free and paid for apps. Developers everywhere will no doubt be interested in gaining an audience in front of the some 160 million plus iTunes users around the globe.
Available for Snow Leopard users through Software Update as part of Mac OS X v10.6.6, the store features apps in categories including Education, Games, Graphics & Design, Lifestyle, Productivity and Utilities.
But with plenty of its own apps such as Pages, Keynote and Numbers enjoying front of house showcasing on the store — will third party developers get a good deal out of this new channel?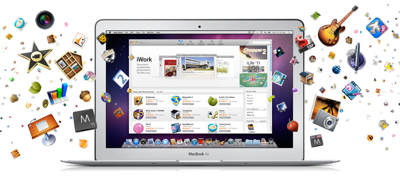 The 70:30 split
Developers on Mac OS X and iOS alike will both get 70% of the revenue from any apps sold as a monthly paid sum with no hosting fees and no other advertising or credit card charges being applied.
But of course it's not easy to get an app on to the store and at this stage one imagines that there will be as many tight monitoring controls in place here as there are on Apple's mobile app portal.
Develop, Test, Distribute
Apple champions a straightforward develop, test, distribute framework giving developers the SDK support they need as (I quote) "a wealth of technical resources" — videos, sample code, technical documentation, Coding How-To's and more — followed by testing, debugging support and ultimately guiding them on distribution.
But of course the crunch is the enterprise — and this is where the smart money is.
Apple only wants $99 for membership of the Mac Developer Program, but how many developers out there stand a real chance of getting their app through and making their first million with the next Angry Birds?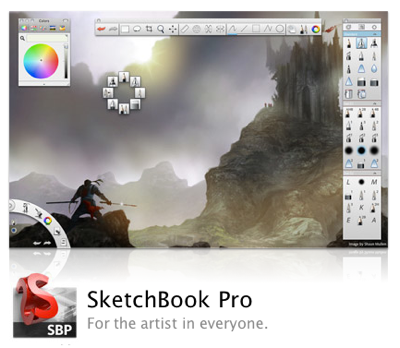 Apple is arguably much more interested in seeing what it can achieve in the enterprise space and the mobile enterprise space at that.
The company appears to be untroubled by the emergence of the many pretenders to the iPad tablet throne. Forrester Research analyst Ted Schadler argues that tablet makers such as Research in Motion and Cisco will not enjoy significant enterprise adoption as corporate buying cycles are sluggish and employees are already bringing iPads to work.
The conclusion here is thus:
• the Mac App Store is nice and flashy with pretty logos
• it'll be tough to get your app up there
• there's not much cash in it anyway – according to the latest estimates from Lightspeed Venture Partners, the amount of free downloads outnumber paid downloads by anywhere from 15:1 to 40:1
• Apple is arguable more interested in enterprise revenue streams for mobile
• this is something of a cosmetic must-have in the total Apple arsenal
Steve Jobs needed something to talk about in his keynote address at the CES show in Las Vegas this week after all didn't he?