The cloud is ready, what are we waiting for?
Computer Weekly has this week reported the results of a Vanson Bourne survey which identified that 93% of financial decision makers believe cloud computing will be important to the success of their businesses over the next couple of years.
Meanwhile, back in the data centre….
Hosting provider Rackspace has polled IT teams from mid-sized UK and US businesses and found that these firms spend over half (56 per cent) of their time on server management and troubleshooting in a typical month — and only 28 per cent on strategic, 'value-added' activities.
So we beg to answer the question, why are in-house IT functions still chained to server management when the cloud opportunity it out there for the taking?
Why, indeed, are firms clinging to physical servers?
Rackspace's Cloud Reality Check survey suggest that the majority of UK companies surveyed (59 per cent) admit they have either bought too many servers, which has wasted money, or bought too few, which has meant a lack of capacity.
Hoping for progress…
Given the amount of media fuzz we hear on the subject of interconnecting software application development needs and the responsibilities of the operations team whose job it is to look after deployment and ongoing maintenance, one would perhaps have hoped for more progress in this area up to now.
Fabio Torlini, VP of cloud at Rackspace has pointed out that the problems associated with having to manage and maintain servers are often readily solved by cloud and managed hosting services.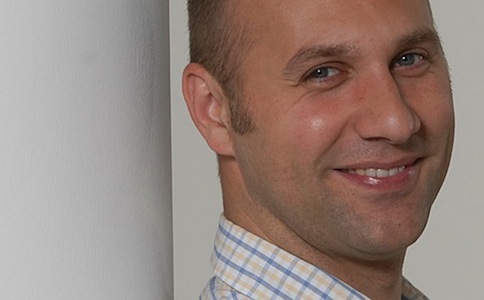 "In 2009, one-third (33 per cent) of businesses surveyed expected to outsource their in-house servers in the next two to five years. However, over two years later, the new study suggests that many mid-sized businesses are still chained to their servers, and may be spending unnecessary time and money on them," said Torlini.
Computer Weekly's original report on this subject linked here quotes Google's Thomas Davies who reveals that after initial cloud adoption was driven by the IT function, today his company is speaking to CFOs, COOs and CEOs with view to embedding cloud advantages into customers' technology stacks for commercially-driven reasons.
Compound Google's comments with Rackspace's finding which show that a large percentage of UK and US IT decision-makers say they are under mounting pressure to support business growth and change (89 per cent), improve flexibility (88 per cent) and help drive internal innovation (88 per cent) and it's hard to fathom why adoption has not been as stridently forward-looking as many in the industry suggest it should be.
Rackspace's survey suggests that top barriers to moving to cloud hosting are down to questions regarding security (54 per cent), reliability (47 per cent) and ROI (42 per cent).
According to Torlini, the way the cloud and managed hosting market is maturing, as suggested by the study, represents a challenge to end-users and cloud and managed hosting service providers alike.
"The challenge for mid-sized businesses is to stop unnecessarily holding onto their in-house physical servers, and give themselves a chance to focus on more important and valuable work. The challenge for cloud service providers is to provide the right advice and services to help more of them overcome the barriers to doing just this."