The Chief IoT Officer (CIoTO) developer dream
Half of UK businesses (54%) plan to employ a Chief IoT Officer in the next year says the survey… a position that could (and arguably should) be filled by individuals with a formalised education and background in software engineering and programming.
If this survey holds any water (remember IT firms, when you have zero news, just do a PR survey) then we may be about to see more IoT related investments in infrastructure, security, R&D, skills and personnel.
More facts please!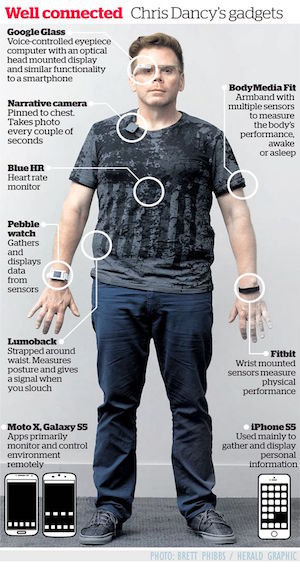 You want more survey figures? Of course you do, you're only human…
… okay how about the suggestion (sorry, 'survey finding') that 68% of business leaders are expecting to reap actual benefits from their IoT investments in 2016.
Not 69% and not 67%, it's 68% and it's looking good especially in the education, retail and telecomms industries, according to new research commissioned by cybersecurity specialist Webroot and data centre organisation IO.
These revelations come as 94% of all UK businesses claim to be investing in initiatives to prepare for the IoT, spreading those investments across infrastructure, security, R&D, skills and personnel.
The remaining 6% of 'slackers' were not available for comment, presumably.
After the sarcasm…
Anyway, fun and games, there is some good stuff here in the form of the suggestion that firms working in this space expect real, tangible results; not just pilot project data but increased revenues and greater competitive advantage.
The survey of 500 CEOs and senior decision makers in the UK, entitled "IoT: Risk or Reward?" – which was conducted by OnePoll – also suggests that network infrastructure is attracting the bulk of investment with 71% of business leaders agreeing that improving network infrastructure and capacity is a primary focus.
Webroot's VP, Strategic Partnerships, IoT, John Sirianni, points out that security concerns are warranted in the IoT era, and that organisations will need to adopt some new thinking.
"The speed at which the cyber-criminals innovate is generally faster than the speed at which enterprises can react. The enterprise can only hire so many security professionals – and they need to make sure that when they do, they invest in the best technologies, processes and training too," said Sirianni.
Sirianni suggests that have seen every piece of critical infrastructure hacked – nuclear power plants, oil and gas refineries, and aeroplanes.
"They have all been compromised at some level. A lot of the cyber-criminals have new toys to play with in the industrial base. 'Can I get into this building? Can I get into that control valve?' The only good news is that they have not yet figured out the best way to monetise that," he added.
Developer justification
All the more reason then for the Chief IoT Officer (CIoTO) developer to be a) a security penetration tester b) an architecture and software system design specialist and/or c) a programmer developer by trade.
Companies… please don't hire marketing managers to act as Chief IoT Officers, just please don't.
Photo credit: Brett Phibbs in nzherald.co.nz