TIBCO Mashery: APIs now have a 'lifecycle'
Data integration and analytics company TIBCO has released Mashery Enterprise API, essentially a piece of API management software supplied as a SaaS subscription.

Download this free guide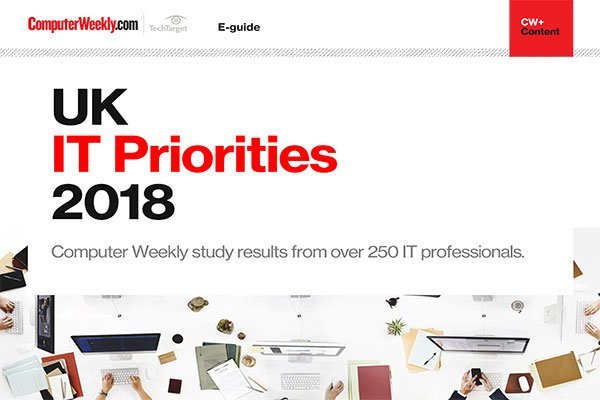 2018 UK IT Priorities survey results
IT organisations in the UK and across Europe are starting to accelerate the move to the cloud. Read more about the key areas in which senior IT managers are planning to invest in over the next 12 months.
What is API management?
In actuality, API management isn't about the 'manage' function i.e. is denotes software intelligence capable of creation, integration AND management as well.
Going further, APIs also need to be discovered, published and secured… as the glue that bonds an increasing componentised software application development landscape together, there is some validation for needing API management control.
What is API integration?
TIBCO puts some colour on the internal mechanics of API integration too, so what elements are involved? Inside API integration operations we find touchpoints to microservices, so-termed 'API choreography', routing and API transformation functionality.
"API usage is evolving and becoming increasingly sophisticated; hence the need to evolve the API management platform to offer all necessary capabilities such as API creation, integration and management, within a single cloud-based service," said Matt Quinn executive vice president, products and technology and chief technology officer, TIBCO. "To deliver the diverse and growing needs of digital business, an API management platform now needs to provide capabilities, such as advanced routing and transformation, that have historically been the domain of API development and integration middleware. Mashery Enterprise brings these capabilities together to provide a single, modern API platform."
The firm says that Mashery Enterprise platform allows users to expose data and services for sharing with developers to expand market reach and generate new revenue streams.
Mashery Enterprise users can build and test APIs, define run-time governance policies, migrate APIs between environments, and monitor and report on API usage.