Steven Gerrard and cloud computing
Everything happens in the cloud now doesn't it?
It appears to be an almost pre-ordained destiny today that once a piece of software has been developed, its form and function must ultimately form the part of a service-based delivery option that essentially depends on one hosting provider or another to virtualise its existence before it ends up on users' desktops.
So how far can the cloud go into industry?
Could venue and event management be delivered via a Software-as-a-Service (SaaS) based platform with a fully integrated CRM option to keep customers happy?
Could the cloud provide enough software management capability to help Steven Gerrard's Liverpool Football Club operate its venue, track sales and enquiries… and even formulate optimal room configurations for large and small organisations?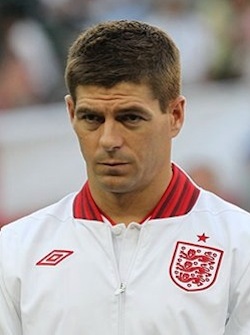 Obviously it can.
Priava's SaaS platform is based on Oracle and the company currently has clients on its books including the Williams Formula One Team, Liverpool Football Club, Sydney Olympic Park, The Institute of Directors and The Royal Botanic Gardens Kew.
"We believe Priava will set the standard of usability, technology and functionality in the venue and events software market globally. It will also strengthen and centralise how our services are delivered to customers across the globe, including key growth markets in APAC, EMEA and Latin America, " said James Pegum, CEO, Priava. "We want Priava to become synonymous with quality solutions as we create further improvements to our cloud based venues and event management solution."
Editorial Comment: OK so there is a whole lot of "cloudwashing "going on at the moment and it's obviously pretty easy to say that playing Sonic The Hedgehog online is basically Sonic and chums in the cloud. Priava doesn't talk too deeply about the backend engineering of its product and how the applications work in an intelligent way that is "contextually aware" of the kind of data needed to run an events management operation, but then the firm clearly relies on its Oracle backend for most the guts of what it does. This is not simply cloudwashing, but it does show that if companies are going to "cloud-label" their software services now that they need to tell the technology story clearly and upfront and not just assume that customers or industry-watchers will simply say that's a great cool product and it just happens to fit new cloud delivery models. Nice work guys, more blood and technical guts next time please.