Software AG webMethods serves up 'integration recipes'
As we know, the web is a network.
As we also know, the cloud model of services bases compute, analytics and data storage is also an essentially networked beast.
As also now know, the use of Application Programming Interfaces (API) with their prescribed form, syntax and function helps to form new neural connections throughout the fabric of what we now understand to be the modern web-connected cloud-native increasingly API-first business.
Given the nature of the IT stacks built upon this backdrop, there is obviously an inherent need to bring about the highest possible levels of controlled observable secured connectivity. This is the pain point that German softwarehaus Software AG is positioning its webMethods platform at for APIs, integration and microservices.
Integration recipes
The company now points to its new DataHub, branded (CAPS allowed) Developer Portal and Managed File Transfer (MFT) tools, which exist with hundreds of connectors and so-termed 'integration recipes' for teams to simplify and automate, key steps to becoming a connected enterprise.
Going forwards, Dr Stefan Sigg, CPO at Software AG says that customers will now be able to make quicker business decisions by analysing the data flowing through their integrations in near real-time as well as automating and programmatically building out an API management strategy.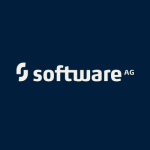 The latest updates to webMethods include the new webMethods DataHub. With this technology, Software AG insists that a user not only reduces their time to access data, but they can do so through their choice of leading industry BI tools such as Microsoft Power BI, Tableau and others.
As part of the multi-function iPaaS Software AG is now adding managed file transfer (MFT) capabilities to current integration, B2B, API and IoT capabilities to webMethods.io. With the addition of cloud MFT for internal and B2B file transfers, Software AG continues to enhance its iPaaS.

Get ahead on full headless
Lastly here, let's mention the webMethods Developer Portal.
is is a lightweight 'embeddable portal' that is fully API-enabled and so can be used to create an API marketplace for developers that is branded with a company's look and feel.
"Full headless capabilities enable simplified automation. Insightful dashboards and intuitive customisations enable businesses to create a collaborative space for developers," said the company, in a press statement.
With the new Connector Development Program, ISVs, OEM partners, resellers and customers can partner with Software AG to build, test, certify and publish connectors to webMethods.io.
The takeaway here is, surely, headless power with core connectivity, data control and programmatically built-out API management.
Try fitting that on a tech show T-shirt.