Serena: S in ITSM stands for Service - and "support"
ALM company Serena Software loves to talk about three things: customers, software system orchestration and acronyms.
Customers should not be a surprise; what IT vendor worth its salt does chant the "customers, customers" mantra deeply, repeatedly and intensively? Software systems orchestration should not be a surprise either; this indeed is the term that Serena uses to detail its approach to Application Lifecycle Management (ALM) and its now widened set of developer and "DevOps" (IT operations) focused product offerings. That just leaves acronyms…
So what does the company mean by ITSM, a term its uses repeatedly…
ITSM of course means Information Technology Service Management. In itself this phrase seems to cover a multitude of turpitudes (actually that's wrong, they're all positive things), most of which exist in the so-called "back office", an arena that Serena (arguably) is positively thriving in, having successfully reinvented its core technology proposition and started to post healthy profits as it has.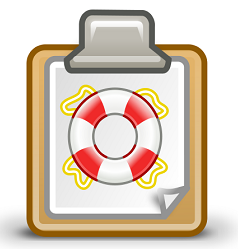 But meeting Serena execs here in Las Vegas this week at the company's xChange annual user and customer event, one is left with the impression that the company places the CAPITAL S "Service" element of ITSM in DevOps at a rather more sophisticated level than mere service.
Serena suggests that it is thinking about the process behind support, where traditional ITSM providers are missing the trick perhaps. Put simply, the company says it looking at ITSM to encapsulate support because it leads through to fuller service management and business requirements.
According to Serena's publicity function, "Take the typical service desk call – it'll be an application not working, or hardware failing. Fixing that problem is what the traditional service desk product does. Serena's approach is based on looking at the wider process around that problem – so automating stuff getting fixed… and then allowing reporting on the ITSM side of things to get sent back into the business. Linking tools together where it works and providing what else is required as and when."
So the S in ITSM goes deeper than help desk service does it? Yes says the company, this is not just help desk management — this is business driver-aware management that embraces:
• Asset management
• Software release management
• Knowledge management
• Configuration management
• Database management
So much focus does the company place on "support" that it ran a Help Desk Haiku competition recently. A Haiku if you were as new to this term (as I was) is a Japanese poem consisting of 17 syllables broken up into a 5/7/5 word group — here was my attempt
"PC say no way man. Help desk hell is here. Give me tech help heaven."
A better example is perhaps…
"Try turning it off. Now try turning it on. You're very welcome."
So do we need to more clearly define support and service and clarify the full breadth of their functions when we examine software application development lifecycle management?
In a word, yes.