Selling the Sybase + SAP syncopated solution
I recently spent some time examining the market-facing side of Sybase and SAP's combined solutions from a customer perspective for an International Sybase User Group analysis feature.
My argument was that the market needs Sybase whether they are the largest database player or not in terms of total sales. Oracle, IBM and Microsoft (if anything) are a little less agile and potentially weighed down by their colossal corporate girth — even if they do rack up more unit sales.
I think I'm pretty sure about that statement, although I do question whether I was just keen to try and use the expression "colossal corporate girth" ☺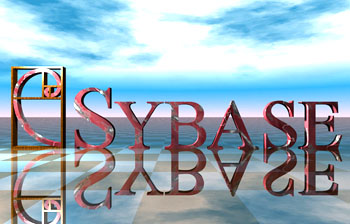 The question now arises of whether we are about to witness a bit of a three-in-a-bed is a crowd scenario with Sybase, SAP and Oracle all coming into the mix.
Estimates suggest that over three-quarters of SAP's ERP customers use Oracle database technology at the back end. This is not great for SAP (obviously) as the two firms are pitched very much head-to-head when it comes to analytical applications. But with Sybase now in the arsenal, SAP arguably has a route to chip into its customers' usage of Oracle technologies.
Indeed, SAP appears to be moving with all speed to approve formal certification of ASE as the RDBMS (Relational DataBase Management System) of choice for its own ERP offerings. In line with this move, SAP will also want to endorse Sybase IQ as its favoured RDBMS for the data warehouse behind SAP BusinessObjects analytics.
This week then, we hear news of Sybase opening up mobile solutions from its current portfolio, to partners within the global SAP ecosystem. This marks the first time (as far as I am aware) that SAP value-added resellers (VARs) currently authorised to sell SAP BusinessObjects and SAP Business All-in-One solutions get the opportunity to sell select Sybase-branded enterprise mobility apps and solutions for application development, device management and security.
The release (arguably) broadens the availability of combined SAP and Sybase solutions within the market and delivers new mobile and revenue opportunities to more than 3,000 potential SAP partners.
"Making Sybase solutions available through our existing reselling partners around the world allows us to reach a wider array of customers, both large and small, and allows customers to team up with the best partners to meet their distinct mobility needs," said Friedrich Neumeyer, senior vice president, volume reseller and service partners, global ecosystem and channels, SAP.
"Partners will benefit from new mobility offerings that they can monetize and use to attract new customers. Together, we can more easily offer the type of industry- and role-specific mobility solutions that meet market demands, as the ever-increasing influx of more powerful smartphones, tablets and applications capture the public's imagination," added Neumeyer.
The following Sybase solutions are available through the SAP ecosystem today: Afaria: a mobile device management and security solution — Sybase Unwired Platform: a mobile enterprise application platform — Sybase Mobile Sales application for SAP CRM: access to the SAP Customer Relationship Management (SAP CRM) applications — Sybase Mobile Workflow application for SAP Business Suite: a solution for mobile workers to complete business processes.
So the ice has been broken, the cherry has been popped, SAP and Sybase are out in public — there, they've said it – does that feel better?
My analysis piece (yes journalists can write like analysts too!) ran with a headline: Sybase & SAP: Database Darlings, or Shotgun Wedding…? drop me a line and I'll send it to you if you like.