SAP opens up to developers
Listening to SAP talk at its recent TechEd developer/user conference and symposium is an interesting experience.
For all its corporate swagger and big business muscle, there's also a humble realisation (among the developer-facing execs in particular) that the firm is still inside the mechanics of a reinvention process.
From its core competencies in enterprise 'systems of record' software, the firm has not only been refining its own HANA in-memory analytics platform/engine/appliance offering — it has also had to become (by its own admission) a more mobile focused, more database focused, more cloud focused and… more developer focused business as a whole.
The firm is clear about the challenge ahead and knows that developers are critical to its success.
With SAP Sapphire just around the corner next week in Madrid, the Computer Weekly Developer Network spoke to Chris Turner, EVP for HANA partner & developer ecosystems in the SAP Technology & Innovation Platform division.
CWDN: So there's a renewed focus, but SAP isn't quite starting from scratch with developers though is it?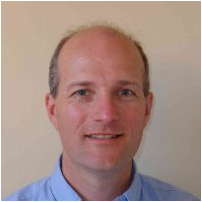 Chris Turner: Not at all, with SAP Business Suite, we have an active ecosystem of more than 1 million ABAP developers. ABAP is great and will continue to be of vital importance to us but now, with the addition of SAP HANA, we believe we have something unique that can really make it possible for a developers' dreams to become reality – for anyone to use what they build anywhere, be it on a mobile device or in the cloud. In order to engage the developers that can make it happen, SAP has made the SAP HANA platform open and available.
NOTE: Advanced Business Application Programming (or ABAP) is an interpreted programming language that is the main language used for building what can bde denoted as solid-state business application solutions in the SAP runtime environment.
CWDN: So aside from the corporate headlines, what are you really doing for developers?
Chris Turner: With these ambitions, you would expect us to be ramping up our activities to connect to all those developers, make sure that they have everything they need to make things happen and we are – starting by making adoption easy by giving developer licenses of SAP HANA and other technologies, such as SAP Netweaver Cloud away for free. There is more to come so watch this space. We are also partnering with public cloud providers to make it possible to develop on SAP HANA in the cloud. We don't want any barriers.
NOTE: SAP asserts that "one size fits all approach" for talking with developers doesn't work and as Turner puts it, the firm knows that it needs the young developers still in school, the start-up developer, developers in its own customer population and all stops in-between.
CWDN: How would you say you are going to classify define the developer universe according to SAP?
Chris Turner: We have started to segment the global developer population in a few focused areas typically characterised by their type of employer, industry, location, age, preferred programming language and experience. We then tailor specific programs in a way that we believe will appeal to each segment and include activities that cover the entire developer journey, from discovery to learning, trying, innovating, sharing and monetising.
CWDN: So as we sit on the back of TechEd USA and look forward to Sapphire next week, it's safe to say that you're going to be very community engagement focused then?
Chris Turner: We have to be, it's the right way to do it. We run events to educate and excite developers, we facilitate SAP and non-SAP online developer communities, we sponsor events, conferences, hackathons, meet-ups. And last but not least, as part of SAP's partner and Startup Focus programmes, we help developers throughout their entire journey leading right through to the monetisation of their applications.
CWDN will attend SAP Sapphire starting Monday 12 November in Madrid for further reports.