SAP: analytics builds "almost neural" future computer systems
Analytics is one step away from artificial intelligence and advanced analytics will be used to build "almost neural" future computer systems that can learn complex patterns and control our world.

This is the visionary view of SAP sales director Rob Coyne who writes on his firm's blog this month in a non-news spun piece of commentary.
Descriptive vs. predictive analytics
Coyne defines the difference between "descriptive analytics" and "predictive analytics" and says that descriptive analytics has been used to drive traditional Business Intelligence (BI) up until now i.e. using historical data to explain what has already happened.
Predictive analytics has been used to identify what might happen in future, based on existing patterns and relationships.
But a new dawn may yet rise…
Neither descriptive or predictive analytics has perhaps set the world alight because if it is focused on (for example) isolated transactional data (such as credit card purchases or other types of data that change over time) these data flows contain very little insight into the behaviour of the individual who generated the transaction.
But says Coyne, when you can combine multiple data sources and analyse them in real time, predictive analytics starts to get a whole lot more compelling.
SAP's Coyne blogs as follows:
"The advent of real-time data virtualisation, aggregation and processing has enabled automated, actionable insights through predictive modelling, decision analysis and optimisation, and transaction profiling. This is already leading to the creation of advanced, almost "neural" systems, which can learn complex patterns amid large data sets to predict the probability that an entity will exhibit behaviours that are of interest to the business. It's not confined to structured data – embedded social insight is allowing enterprises to embrace a streaming, crowdsourcing architecture to influence their strategy."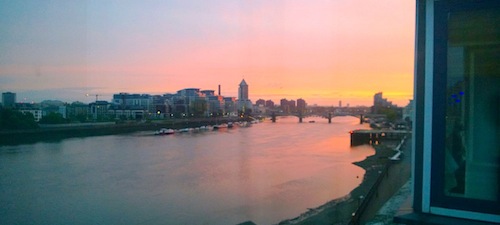 A new dawn for data and analytics…