Pulling together: interoperability and the user at the heart of business computing
This is a guest blog written by Phil Lewis who is a business consulting director with Alpharetta, Georgia headquartered enterprise software company Infor.
Without promoting his own company's brand in any blatant way, Lewis gives us a relatively impartial view of how interoperability and connecting applications to execute cohesive business processes should always stem from user perception of business needs and real user control.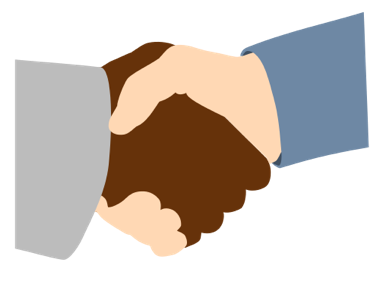 It is incredible to think that despite over two decades of business computing and the efforts of the multi-billion dollar software industry, companies in 2010 still struggle with the same issues they started tackling when they adopted their first computer:
• Complex integration projects with expensive and unfamiliar technology
• Rigid business processes which are difficult to re-configure
• Proprietary technology creating barriers to interoperability
• Visibility of business problems forcing a reactive approach instead of proactive improvement
• Islands of isolated information and data causing ineffective decision making and complex reporting
Alongside these "traditional" issues we can now add new challenges such as the ongoing debate between on premise vs. cloud applications, where businesses don't just face the need to make a choice, but a new integration issue when they have made their selection.
The key to solving this history of challenges is ensuring that the technology that is implemented is done so in a way that does not prohibit or restrict future options.
For example, connecting applications to execute cohesive business processes, with a lightweight, standards-based, technology architecture, not only pulls together related business activities such as production and stock, but keeps the door to the future open with a set of connectors capable of integrating with third party applications and cloud services.
To do this without drowning in new technology investment, businesses need to align business processes to put the user in control. That is not to say that the technology should be entirely passive – it should help guide users to execute critical tasks, which support overarching company goals.
This eye on the future and end user focus mean business network reporting will become critical whereby a repository subscribes to messages published by all connected applications. This provides a single data source, which represents data from all business systems, giving a view of the entire business, opposed to an individual application.
Of course, finding applications that are delivered with this level of interoperability built-in is a whole new challenge…