Progress wagers on new disruptive cloud application construct
Progress CEO Phil Pead kicked off his firm's Exchange 2013 developer symposium this week in a rainy but relaxed Boston, Massachusetts.
It's tough for any CEO in this space to stand on any keynote stage and try to convey something genuinely new (or at least even mildly thought provoking) in the cloud application space… so did he pull it off?
Mercifully perhaps, Pead used the words 'unique' and 'game-changing' very little when explaining his firm's latest updates to its Progress Pacific platform-as-a-service.
If there is something appetizing worth salivating over here, it is the way Progress is trying to lay down its take on what makes a new disruptive cloud software application development process in line with the Pacific technology product group and tools.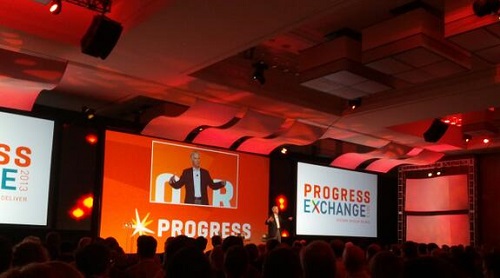 An application assertion
The gospel according to Progress is:
Cloud-centric data-driven software application development must support workflows that align to Real Time Data (RTD) from dispirate sources, other SaaS entities, sensors and all other data points within the Internet of Things…
… and for developers, these workflows must work for mobile, on premise and hybrid apps where minimal coding is required such that the programmer is isolated (as much is as reasonable) from the complexity of middleware, APIs and drivers.
NOTE: That's the CWDN two sentence version, not the Progress PR-lengthened version.
Phil Pead, president and CEO at Progress said, "Taking years to design, write and test code, is no longer tenable. Progress Pacific provides an intuitive, easy to use platform where the complexities of application development and data access are removed, enabling developers and businesses to simply focus on solving their market and business problems."
Pead goes further to explain that Pacific places programmer capabilities in one place to maximise productivity for faster implementation through easier workflows, business logic and data integration.
Apps with built-in real-time access to disparate SaaS, relational database, big data, social, CRM & ERP systems can be developed with one connection using the Pacific rapid application development (RAD) technology and the Pacific data connectivity service.
"Flexible deployment options exist for secure, scalable, multi-tenant applications," said Pead.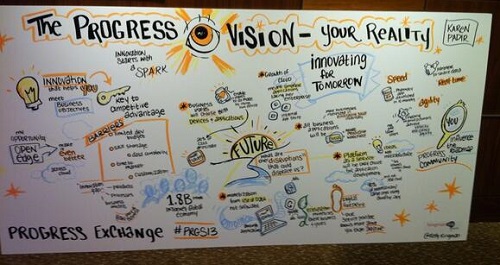 The Progress platform family also consists of the following streams:
DataDirect – integration, NoSQL integration, on premise integration, SaaS integration and big data support
OpenEdge – BPM, JavaScript language tools, mobile, multi tenant cloud DB
Corticon – business rules
Rollbase – tenant management for working in multi-tenant environments, app templates and jumpstarts
NOTE: A new product previewed at the show called Progress Easyl is a patent pending new launch for self-service data integration with point and click usage functionality.
Progress is still a smaller point on the radar than some of the larger behemoth vendors, but it is a growing point, a larger point and an interesting point.
Plus, there's something to be said for a vendor who stages an 800-attendee sized developer event but behaves like there are 4000-plus programmers in the audience. It might be "Progress who?" for some people still, but that response is diminishing.
For more extended analytically perceptive reading you can dig deep on "PaaS to the future at Progress Exchange 2013" by diginomica's Jon Reed.