Progress: the 'application ice age' ends in 2015
With just a hint of PR spin, Progress Software has attempted to coin the 'end of the application ice age' as a period we are about to experience in 2015 given the coalescing forces coming together in next-generation cloud environments.
Technology has reached a tipping point says Progress (Ed – isn't it always?).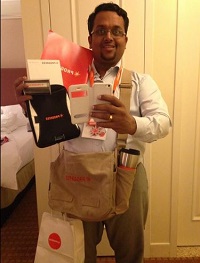 The firm has been understandably overexcited given it is hosting its 'Exchange' annual user, customer and partner event in Orlando this week.
The trends defining the start of a new era for application development are:
1. Citizen Developers
Citizen developers (or the BYOA generation) are technically adept business users that understand the business and have enough technical experience to build apps or to effectively participate in the development process.
IT will start responding to this trend and leading organizations will help promote this concept by enabling citizen developers to be more self-sufficient in building complex business applications without exacerbating shadow IT.
2. The Internet of Things Bridge
Organisations will start to deliver on the hype of IoT across a wide array of industries. Initial steps will be taken to assimilate IoT processing into internal and customer facing applications, including increased use of IoT friendly languages like Node.js.
3. Developers Get a 1-2 Punch with Low-code + Agile
While organisations strive to build smooth enterprise architecture concepts — silos often exist between different development efforts.Moving forward, organisations will react to the diversity of applications and their mix of developer skill sets by using a combination of development approaches that include both low-code (high-productivity) and agile (high-control).
NOTE: This will allow different skillsets to be applied in an effective and collaborative fashion without the constraints of a one platform approach.
4. Node.js Will Supercharge JavaScript Adoption
JavaScript's rapid growth will continue and will be buoyed by the success of Node.js on the server side, along with the power of MongoDB. Another key driver will be the adoption of PaaS solutions that allow Node.js developers to focus on developing applications instead of worrying about the deployment, scaling, management and monitoring of Node.js and MongoDB applications.
"This will parallel the rise of DevOps as it automates key processes and enables small development projects to take off while also providing the infrastructure for large, mission-critical applications. One of the major indicators of this trend will be the release of Node.js 1.0."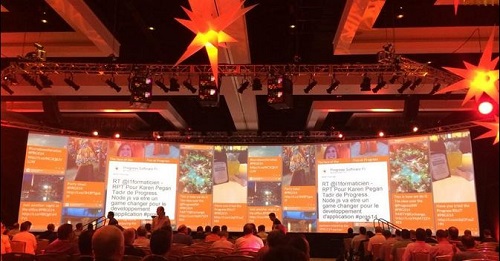 5. The Enterprise will Start Drinking from "Data Ponds."
Issues with disparate data sources should be solved by now. 2015 will bring the next step in the evolution of data usage. As an increasing number of data streams feed the so-called "data ponds," the enterprise will take their newfound ability to integrate these data sources and start building business applications that transform the data into actionable insight. This will not only increase the value of that data but it will also incentivise businesses to ensure all of their business critical data is integrated and flowing into the same pond.
6. The Transaction Superhighway
Tech Savvy Consumers Will Begin to Travel in the Retail HOV (high occupancy vehicle) Lane.
According to a Progress Software press statement, "2015 will be the year that tech savvy consumers say goodbye to standing in long lines. The proliferation of online ordering and in-store pickup will continue but the trend will become more widespread as the user experience becomes more streamlined and reliable."
Retailers will also start exploring the crossroads of the Internet of Things and predictive analytics to enable "predictive selling." For example, the connected home will enable certain retailers to break down even more additional road blocks and offer consumers products they may have not realized they needed, such as milk or water filters. With an alert to the consumers phone followed by home delievery, the only action needed from the consumer was to open the alert and press buy.