Programming possibilities: recognising facial recognition technology
As seemingly impossible as we might have thought it 50 or 60-years ago that a journalist would be using an electronic slab to write this story 33,000 feet in the air, there was also a time when the notion of facial recognition technology was thought beyond the realms of scientific research.
Well that was 1950 perhaps. But this is 2011 and I am sat writing on board Lufthansa flight 2471 to Munich for a developer conference. In this same year of our lord (Brian), there is also news bubbling of new image processing software being used to track our facial expressions via the use of a webcam.
So what use is this?
Suddenly you're surfing the web and an ad for sports cars pops up. You don't drive, so you don't react much. Another car ad pops up, you start to frown. Your browser then sends you a quick apology message and records this user behaviour in the preferences settings that you have approved.
Potential new uses in gaming, education and healthcare come immediately to mind.
The foundations for facial recognition technology date back to the 1970s when American psychologist Paul Ekman developed a coding system that reportedly still used in many places – or is at least used as a foundation.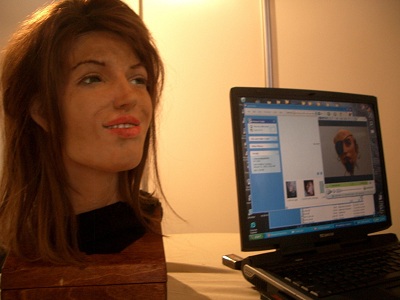 Software application developers with web, mobile and/or standard desktop application centricity should surely at least pay some passing heed to new work being carried out in this arena. London-based company Realeyes has apparently been using algorithmic analysis of facial data using what are now much higher quality webcams than ever used before to try and progress this electronically powered "emotional analysis".
What's next to follow this? Webcams with heart rate monitors if you believe industry watchers in this zone.
Remember how you no longer think that touchscreen tablet computers are a crazy idea? This could be one of the next "killer app" zones for software programmers to think about.
END NOTE: Dear Lufthansa, I know the "currywurst" is popular in Germany. But hot breakfast chicken korma rolls at 9:35am! What were you thinking?