Perforce's Über-cluster developer team: 10s of thousands of concurrent users
Version management and collaboration platform company Perforce is envisioning the shape of developer teams to come, which will feature tens of thousands of concurrent users.
To do this, the firm has added server clustering capabilities to its version management engine, which now enjoys a more horizontally scalable architecture.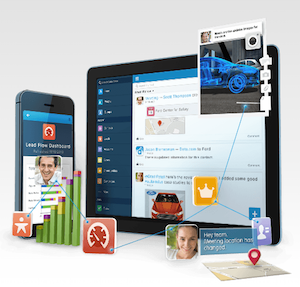 Tales from topographic software oceans
The latest release also features new high availability (HA) deployment topology.
Additionally, a new cluster management utility, catchily named P4CMGR, bids to streamline the addition of new Perforce servers and provides monitoring for automated switchover in case of failure.
This server cluster distributes workloads across multiple nodes, but workload distribution is invisible to users, who connect normally while the cluster intelligently assigns workload to nodes.
Standby depot server
High availability is made possible by a standby depot server that ensures all users keep working when the master depot server must be taken offline for maintenance or fails.
Automated switchover ensures a new level of uptime confidence vital for financial services, health care, manufacturing and other highly regulated industries.
"Businesses today need a 24/7 development platform that supports distributed teams working together around the clock," said Christopher Seiwald, founder and CEO of Perforce. "Our server clustering brings the zero down-time ideal within reach while letting administrators expand capacity incrementally for on-demand growth at any scale."