Perforce: make me one (version control system) with everything
Not content with building an (arguably) established name for itself in the software version control market, Perforce now wants to take over the world and see its revision control systems used in every aspect of human life.
I'm kidding obviously — but the company is expanding its outreach.
Let me explain.
At the close of its 2011 user conference the company's chief said that he saw versioning being on the verge of rippling into wider markets. The vision, as CEO Christopher Seiwald put it, is "version everything".
It's a sensible proposition in many respects and Perforce knows how this works, the company has been extending version control quite naturally outward from its core job of looking after source code files for some time now.
Think about a modern video game development programme — there are a huge amount of data assets in there, from graphics to the game engine to artwork rendering, to text, voice, interconnectivity controls etc.
This market has traditionally been strong for Perforce, its version control system is suited not just to looking after the code that runs the video game, but also the other elements of a project that are held electronically.
"The rest of the world doesn't yet know why version management is so important to them, just as software developers didn't know 30 years ago about the importance of configuration management," said Seiwald.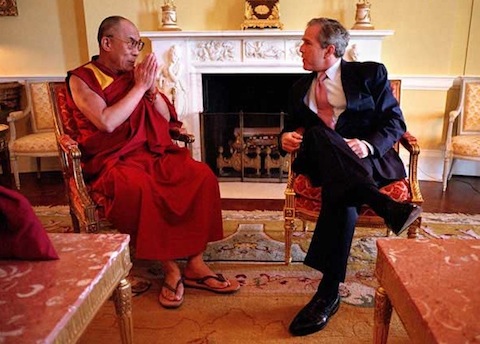 Dalai Lama: Make me one with everything
George Bush: We're fresh out of anchovies and spicy pepperoni Mr Lama
So is Perforce abandoning its core software programmer audience in search of fresher pastures?
"All of our customers will benefit from our development improvements as we continue to focus on our core technology. While versioning source code is the tip of the iceberg and we plan to unleash Perforce for many other uses, current customers can still use Perforce as they always have. They don't have to change the way they work, but they may want to," Seiwald told Computer Weekly.
The Computer Weekly Developer Network blog aims to report further on this story and future stories are likely to feature:
• AppJunction, for open source and other solutions and tools for Perforce.
• Perforce Cloud, for multitenant version control.