Parellels bids to "enable" the SMB cloud
Parallels has staged its 'Summit 2013' user/partner/customer symposium in Las Vegas this week in what is the seventh year of this gathering.
But what does Parallels do?
About a third of Parallels' business is its Desktop for Mac product, with its cloud service provider 'enablement' business taking up the other larger portion of its total stack.
Systems Integrators play a key role in terms of implementing Parallels technology and software application developers will typically come into this process as this technology is brought to bear.
If it sounds like the sole preserve of complex big enterprise-level IT implementations — in fact, the firm says that the SMB cloud is growing…
Salt and pepper statistics
Opening keynotes are generally flavoured with explanatory stats to whet the audience's appetite and get everybody thinking about big data and what the cloud computing model of service-based computing is demanding of us now.
Parallels says that a total of six million SMBs entered the cloud market (globally) in 2012.
** In 2009 we had 1.1 million SMBs using cloud.
** In 2012 we had 4 million SMBs using cloud.
** In 2015 we will have as many as 7 million SMBs using cloud, according to Parallels.
While Parallels could be accused of generalising over these possibly unsubstantiated figure estimations, the company does put more meat on the bones here.
When it comes to the S (small) and M (medium) of SMB, the firm says that it sees that this is 90% S and 10% of M when it comes to the real world.
Parallels' core technology proposition is that the firm "makes it easy" for service providers to grow and profit from the the SMB cloud market with service provider delivery software i.e. it's all about "creating profit from the SMB cloud" as they say.
So what do SMBs do with cloud services?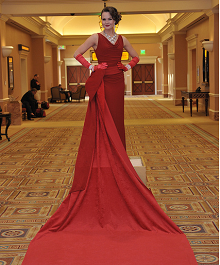 Small to medium sized business will logically gravitate towards certain streams of application types argues Parallels CEO Birgir Steen.
"Collaboration services are hugely popular with the SMB market," he said. "Hosted voice PBX (Private Branch eXchange) is also a key deployment."
So the cloud market is growing and the SMB community is helping fuel that growth.
Estimates suggest that as many as 2.7 Zettabytes of data were produced on planet Earth in 2012, so cloud storage is growing as much as cloud processing is growing.
Birgir Steen went on to further argue the worth of his firm's "uniqueness" and said that as far as the Parallels view is concerned, the company that is closest to its stack is Citrix.
But even given this comment, Steen says that really no other company out there is producing "container-based" cloud offerings with additional billing and service layers.
One has to wonder whether the openness of CloudStack via Citrix with the entire community of the Apache Software Foundation could not compete with these core ancillary offerings among the Parallels total stack.
The company is making a number of news announcements and featuring a software application developer track at this event for the first time this year – you can read more about that news here shortly.