Oracle OpenWorld: paving the way for Solaris 11
Oracle has used its Oracle OpenWorld and JavaOne exhibition in San Francisco this week to outline the next major release of the Oracle Solaris operating system. The company says that it is paving the way for the next version of this enterprise level OS by releasing Solaris 11 Express, to provide customers with access to the latest Solaris 11 technology.
The company says that the first Oracle Solaris 11 Express release, expected by the end of calendar year 2010, will provide customers with timely access to the latest Oracle Solaris 11 Express features with an optional Oracle support agreement.
This release is intended to be the path forward for developers, end-users and partners using previous generations of Solaris.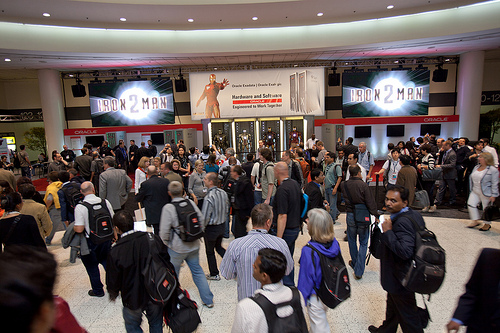 The full version of Oracle Solaris 11 is expected to increase application throughput, exhibit improved platform performance and maximize overall platform reliability and security.
Here at the show itself, rumours suggest that this is some of the first evidence of the wider Oracle technology stack being brought to bear upon Solaris – and that this is positive joint engineering and integration.
When it does arrive in its full blown version, Oracle Solaris 11 is scheduled to contain more than 2,700 projects with more than 400 new so-called "inventions".
"Oracle Solaris 11 is now increasing system availability, delivering the scale and optimisations to run Oracle and enterprise applications faster with greater security and delivering unmatched efficiency through the completely virtualised operating system." said John Fowler, executive vice president, Systems, Oracle.
Oracle says that Solaris 11 will virtually eliminate patching and update errors with new dependency-aware packaging tools that are aligned across the entire Oracle hardware and software stack to reduce maintenance overhead.