Optoma projectors: time for games programmers to think big again
The software application development industry's games segment has spent a good portion of the last decade (and more) looking to deliver playable games on ever-smaller devices.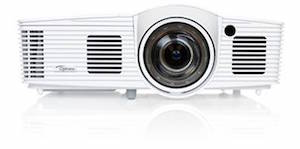 The move to mobile is of course responsible for this trend.
Mobile gaming requires that games are reengineered and re-architected with a consideration for devices with:
• Less memory
• Smaller screen sizes
• Compromised input controls
• Comparatively slower processing power etc.
This is all great, but hard-core gamers still like consoles and dedicated gaming PCs.
With this in mind, it came as something of a revalation to test out an Optoma 'short throw' gaming projector which produces a 100-inch picture on a screen or wall from just over a metre away.
Usability note: As an Xbox360 gamer, I use a 50-inch Panasonic television for gaming and find this to be a quite explosive experience… the move to an Optoma machine was quite a pleasant shock, it's fairly impressive and the pixel quality is superb — you can use the projection screen to get a pretty big image, but if you have a white wall in your house, then the size is literally mind blowing.
This full 3D 1080p projector has built-in speakers and its colour production is down to its 2,800-lumen brightness — and yes, an HDMI connection cable allows you to watch TV shows and movies.
Optoma's head of product marketing Justin Halls spins his sales line on the basis that few of us have the space for a large-screen TV, but bigger is better when it comes to gaming he says – particularly for high definition systems.
"Two HDMI inputs are a huge benefit of the GT1080. Games consoles, Blu-ray players or digital television set top boxes can be simultaneously connected via HDMI, making switching between sources literally the push of a button. It can even be turned it into a smart display by connecting a smartphone or tablet with a single cable using MHL to play games, stream videos and share photos on the big screen," said Halls.
The gaming mode setting is designed to optimise the projector for lightning response times, maximum contrast and vivid colours.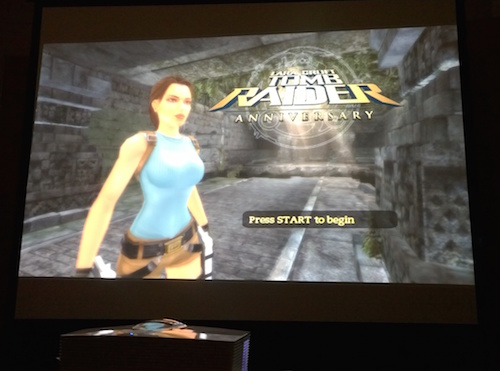 Other personal thoughts
There's a real wow factor here with this unit. We tested it with Tomb Raider Anniversary (ok sorry, we like some old titles) and also Battlefield 3. The game experience is certainly totally immersive, but if you do project up to (for example) 8 or 10 feet wide on a wall, then the game almost becomes too much for your brain to take in. The 3D shapes in Tomb Raider are too much for you to take in and compute in your own head and the action in Battlefield is almost too real. But that's not really a criticism, you have to try this and blow your mind just because you know you can. Does it replace a big TV (as it's around the same cost), yes it might do for some, this is a very interesting unit.
Editorial disclosure: Adrian Bridgwater was lent an Optoma unit for one week.