OpenSymmetry codifies the new digital salesperson
Your acronym du jour today is SPM, or Sales Performance Management to afford the term its full designator and moniker.
Surely this discipline doesn't need digitisation, computerisation and acronym-isation does it?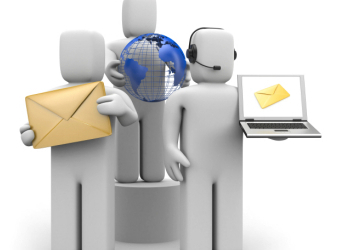 OpenSymmetry thinks it does and the sales consulting firm has in fact become the first (and only) IBM partner to attain IBM Bronze Software Practice Accreditation for Cognos Incentive Compensation Management (ICM).
SPM and ICM together then? OpenSymmetry is clearly working to try and almost "codify" the new digital salesperson.
The firm's Candice Arnold says that the European market is calling for businesses to display "sustainable practices" around pay-for-performance.
"OpenSymmetry's in-depth experience and knowledge with Cognos ICM helped the company to design and build an automated commission calculation process that included a web portal salespeople could use to check commissions in real time," said Arnold.
What this means to the new digital salesperson is that the entire sales force gains greater confidence in sales figures used so that commission calculation accuracy is increased.
The digital salesperson moves to the Far East as well…
"For APAC, the market is gradually adopting more sophisticated approaches to managing sales compensation and therefore the early adopters need to have the confidence their delivery partner has the necessary experience to ensure their success," said Anthony Hutchins, managing director, APAC at OpenSymmetry.
OpenSymmetry says it is the only performance management consulting company that offers real-time business intelligence for reporting and analysis dedicated to sales performance management.
Image credit: Sales HQ