Microsoft's cloud vision widens -- Windows 10 will be an Operating System-as-a-Service
As reported here on Computer Weekly, after what is only just a few days after AWS set out its plans to open a UK datacentre, Microsoft announced a move to support the delivery of its commercial cloud services at its Future Decoded event in London on 10 November 2015.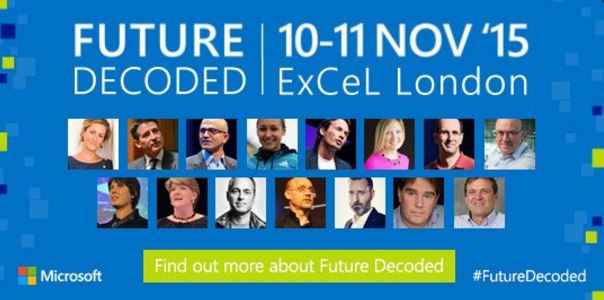 What does this mean for developers?
In simple terms this does at least mean that there are more on the ground cloud-developer related resources for UK-based (or perhaps even UK-centric) programmers to connect with.
Microsoft CEO Satya Nadella presented part of the keynote at this year's Future Decoded event with the following points of note:
• Nadella emphasises that this latest datacentre expansion effort centres around Microsoft's desire to build and provide the breadth of cloud infrastructure and resources needed for programmers in the UK to drive truly cloud-native applications.
• Nadella used his time on stage to present actual hands-on demo materials.
• Nadella talks about how (with that whole cloud centricity factor in mind) Windows 10 will now represent the first stage of the firm moving to provide what we could call an Operating System-as-a-Service.
• Nadella wore a suit – well, we had to mention it.
Nadella speaketh
"At Microsoft, our mission is to empower every person and organisation on the planet to achieve more," said Satya Nadella, chief executive officer of Microsoft.
"By expanding our data centre regions in the UK, Netherlands and Ireland we aim to give local businesses and organisations of all sizes the transformative technology they need to seize new global growth," he added.
As one of the largest cloud operators in the world, Microsoft insists that it has invested more than $15 billion in building a resilient cloud infrastructure and cloud services that deliver high availability and security while lowering overall costs.
There are now 24 Azure regions around the world.
Where's the cloud, there's IoT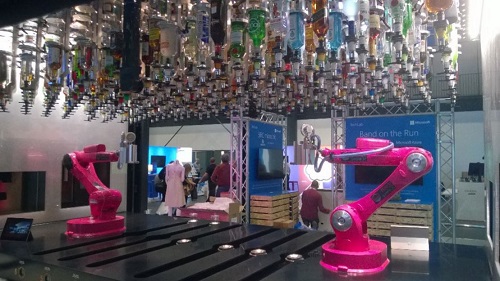 Where's the cloud, there's always the Internet of Things — so Microsoft showcased some of the 'coolest' IoT technology around with its robot bartenders. The machines worked making attendee cocktails to order with very little spillage.
Shaken, not stirred, but definitely 'positive disrupted' as they would say.