Microsoft Windows Phone 7: Notes from the developer workshop floor
It's been six months since Microsoft publicly unveiled Windows Phone 7. While the handsets may not yet be on the shelves, it's clear a considerable amount of activity has been taking place behind the scenes, particularly among Microsoft's developer community.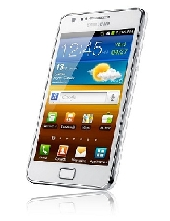 I had a chat with Microsoft's Paul Foster, developer evangelist and part of the Phone 7 team – and someone I've known for a long time. He's working closely with a number of brands, both large and small, to try to ensure plenty of apps are in place when the phone launches.
As Microsoft announced on Monday, to date, there have been more than 300,000 downloads of the Windows Phone Developer Tools (Beta). "The past six months have shown us that we've got our approach to Windows Phone 7 just right. We've provided a rich application platform based on Silverlight and XNA technologies, while the free tools are based on Visual Studio 2010 and Expression Blend. This has meant that our tools are accessible to developers and designers of all skill levels who are looking to capitalise on the opportunities presented by Windows Phone 7," said Foster.
As of September 16, the final version of Windows Phone developer tools will be available for download. Microsoft insists that it has listened to the developer community's response to the beta launch; so the new tools will include a number of new features, including several highly requested Silverlight controls which Microsoft says will make it even easier for developers to deliver high quality Windows Phone 7 experiences.
Rumours also suggest that in the September 16th final release, the panorama, pivot and Bing maps controls will all be available to drop into applications.
It goes without saying that with Windows Phone 7, Microsoft is facing huge competition from the likes of Apple and Google, so the company is now clearly attempting to differentiate itself from competitors in the app creation space. A smarter certification process and clear guidelines on submissions will make life easier for developers – and Microsoft has made effort in training provision too.
Foster explained, "We've invested a huge amount in ensuring the developer tools, controls and application platform are truly useful, but we also recognise the need for smart training. Just last week, we released a course called the Windows Phone 7 Jump Start. We have also recently updated the Windows Phone 7 Developer Training Kit and will be releasing many more hours of training in the coming weeks and months."
Microsoft appears to be investing heavily in the new platform, but let's not forget this is the same company that gave us the notorious Windows Mobile. Can a leopard really change its spots?
Peter McGann, lead developer at mobile games specialist IronSun Studios seems to think so. He told me, "Windows Phone 7 is a great target platform for mobile developers. You get an excellent free toolset, have a mature and robust language in C#, and the XNA framework means there are minimal cross-platform changes. As a startup company writing games for mobile devices, we wanted to be able to jump straight in and write 'proper' full-featured games. Microsoft has provided the tools to realise this, for us and other companies like us."
Will this be enough to tempt developers away from Apple? Watch this space…