Mendix CTO: If developers want RAD, get aPaaS
Mendix is a company that offers what we call an aPaaS — an Application Platform As A Service (aPaaS).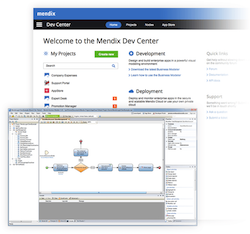 That doesn't tell us much.
So what is an aPaaS?
An aPaaS is meant for software application development pros to build business applications faster than by traditional methods.
Why and how?
Because an aPaaS is hosted so the operating system can be updated and upgraded more frequently by automatic controls — and maintenance can also be performed from more of a backend position, plus there's also potentially better fault tolerance and (obviously) scalability, because this is cloud computing.
Mendix says programmers can use its aPaaS to design multi-device, multi-channel enterprise applications with their own data model, complex business logic, process flows and integrations using visual models and directly deploy to users.
Mendix's CTO Johan den Haan says that if programmers want to work in Rapid Application Development (RAD) environments today, they need aPaaS.
"Early RAD was great in theory, difficult in practice," says den Haan.
He argues that this is because the notion of fast, iterative development involving end users was years ahead of technology's ability to support it.
Thanks to the convergence of social, mobile, analytics and cloud, the promise of RAD is finally being realised.
Guest speaker content follows:
The following commentary comes directly from Mendixs CTO Johan den Haan.
Rapid application development's resurgence can be traced to the iPhone.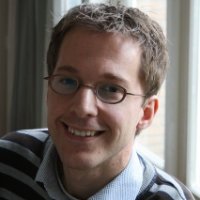 The explosion of mobile devices has given rise to app companies that are disrupting industries and forcing traditional businesses to reinvent themselves as software companies. Business need more apps to compete and they can't afford to wait years for them to be built.
In addition, our experiences as consumers have radically transformed our expectations for business software.
We're now used to apps that are built rapidly and updated frequently; that work across any device; and that are simple and intuitive. When IT can't deliver, business users simply take matters into their own hands.
Rapid Application Development is the 'new black', and it's on everyone's radar, from analysts like Forrester and Gartner to the big enterprise software vendors.
For proof, look no further than the arm's race between major cloud platform providers. Some are bringing rapid application development capabilities to market organically, while others are partnering with established vendors to round out their cloud portfolios.